Aviation Micro Credentials Autumn 2023 | University of Limerick | 25% funding available
Back to Training
Date:

Date to be Decided

Time:

Times to be Confirmed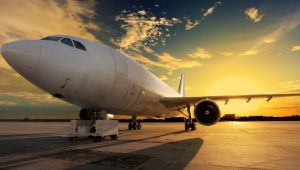 Aviation Micro Credentials Autumn 2023 | University of Limerick
25% funding available
MicroCreds are short, University accredited, assessed and enterprise powered qualifications. These bite-sized courses allow learners to control their own professional development while enabling companies to nurture and retain top talent and increase their competitive advantage.  All three are NFQ level 9s and will be delivered online on a part-time basis.   If you are looking to upskill in this area but don't have the time to commit to a full programme, this may be the option for you.  
Follow the links below to apply or register your interest
Module Title : Air Transportation Characteristics
Commencement Date:  Autumn 2023
Module Code: AM6001
Qualification: 6 ECTS @NFQ Level 9
Duration: 9 weeks online
Funded Cost : €1,125  (full cost without funding €1500) | Email maeve@icbe.ie  for details on funding criteria
 Overview
The four major objectives of the module are:
To provide an insight into the key elements that shape today's air transport system.
To understand the direction and scope of the multifaceted airline business.
Analyse and conceptualise big picture issues both inside and outside the industry.
To enable students to implement their academic knowledge to effectively manage the complex aviation industry and manage change
For more details and to apply go to : https://www.ul.ie/gps/courses/air-transportation-characteristics-am6001
………………………………………………………………………………………………………
Module Title : Aircraft Leasing
Commencement Date:  Autumn 2023
Module Code : FI6043
Qualification: 6 ECTS @NFQ Level 9
Duration: 9 weeks online
Funded Cost : €1,125  (full cost without funding €1500). |  Email maeve@icbe.ie  for details on funding criteria
 Overview
This unique module is the world's leading academic course on aircraft leasing. More than half of all commercial aircraft are currently leased and this important module aims to provide students with a thorough and systematic coverage of the important aspects of aircraft leasing and it explains why this financing mechanism has become a core competency when acquiring aircraft. The five major objectives of the module are:
To provide a thorough examination of the aircraft and engine leasing market
To outline the different mechanisms that are available to finance aircraft
To provide a comprehensive analysis of the content of an operating and financial lease
To determine how aircraft are financially valued throughout their economic
To provide students with experiential learning of the how aircraft operating leases are negotiated between leasing companies and airlines
For more details and to apply go to : https://www.ul.ie/gps/courses/aircraft-leasing-fi6043
………………………………………………………………………………………………………
Module Title : Corporate Airline Finances
 Commencement Date:  Autumn 2023
Module Code: FI6052
Qualification: 6 ECTS @NFQ Level 9
Duration : 9  weeks online
Funded Cost : €1,125  (full cost without funding €1500)  | Email maeve@icbe.ie  for details on funding criteria
 Overview
 The objectives of this module are to develop students understanding of:
Fundamental concepts required to engage in finance as a discipline
Key issues in corporate finance related to the airline industry
The relationship between financial decision making and an airlines overall corporate strategy
For more details and to apply go to : https://www.ul.ie/gps/courses/corporate-airline-finances-fi6052
Email maeve@icbe.ie  for funding information