Sept 15-16th
9am – 4.30pm
VIRTUAL SHINGO WORKSHOP – Hosted by Mylan Damastown
Facilitated by Mike Martyn & Eilish Henry, SISU Consulting Group
Book now at kate@icbe.ie or CLICK HERE TO BOOK NOW
Non-Member Cost is €1150 / Member Cost is €920
JOIN US FOR A VIRTUAL SHINGO WORKSHOP TAUGHT BY THE EXPERTS!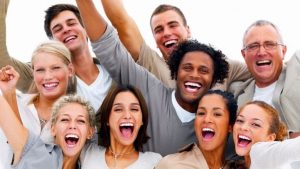 As a result of the world's unexpected and sudden transition to working remotely, culture is more important than ever as organizations are challenged with trying to support global, cross-functional, and virtual workforces.
The need to build a "crisis-proof" culture which can not only survive, but thrive in times of trouble has become a burning platform for organizations around this world.  Join our two day workshop and discover how the principles of operational excellence can help foster an environment of trust, respect, adaptability, creativity and performance.
Enroll in our workshop today and experience why SISU has more Shingo winning clients than any other consultancy in the world!
The CULTURAL ENABLERS workshop will take you deeper into the Shingo Model by focusing on the principles of Respect for Every Individual and Lead with Humility.  The workshop helps you define ideal behaviors and the systems that drive those behaviors using behavioral benchmarks.
Respect for Every Individual
Respect must become something that is deeply felt for and by every person in an organization. Respect for every individual naturally includes respect for customers, suppliers, the community and society in general. Individuals are energized when this type of respect is demonstrated. Most associates will say that to be respected is the most important thing they want from their employment. When people feel respected, they give far more than their hands—they give their minds and hearts as well.
Lead with Humility
One common trait among leading practitioners of enterprise excellence is a sense of humility. Humility is an enabling principle that precedes learning and improvement. A leader's willingness to seek input, listen carefully and continuously learn creates an environment where associates feel respected and energized and give freely of their creative abilities. Improvement is only possible when people are willing to acknowledge their vulnerability and abandon bias and prejudice in their pursuit of a better way.
Cultural Enablers principles make it possible for people in an organization to engage in the transformation journey, progress in their understanding, and build a culture of organizational excellence. Organizational excellence cannot be achieved through top-down directives or piecemeal implementation of tools. It requires a widespread organizational commitment.
OUR HOST SITE
Mylan Damastown
Mylan Damastown company, is a medium-sized pharmaceutical manufacturing facility operating in Dublin since 1999.  Winner of the Shingo Silver Medallion in 2016, the Dublin facility was the first pharmaceutical company in Ireland and the UK to be recognized by the Shingo Institute.
The Irish plant is an API plant, with 4 bulk manufacturing areas and 10 packaging lines where a range of products from organ liquid drops to capsules, tablet and sachets are manufactured and packaged.  It supplies these products to more than 67 markets.
FREE BONUS SESSION!
Mindfulness for Leaders
Sept 21st (3-5pm BMT)
Everyone that signs up for our two-day workshop will be invited to a special 2 hour session on mindfulness for leaders.  This bonus session takes you through our approach to developing leaders who build trust, foster engagement and get results.  Participants will learn how to maintain clarity of vision and intent in an every changing business environment, and how to lead with strength and grace.
YOUR INSTRUCTORS
MIKE MARTYN
Founder and President of SISU Consulting Group, Mike is based in Portland, Oregon but travels extensively to support clients across the globe, including Europe, Latin America and Asia.  SISU Consulting Group is a Licensed Affiliate for the Shingo Institute and an award winning international consultancy supporting clients in 14 countries and responsible for the training and development of certified Shingo trainers and examiners.
Over the past 17 years, Mike has contributed hugely to the development of the Shingo Model and Assessment Framework, is Director Emeritus of the Shingo Institute, 3x Shingo Prize winning author and Lifetime member of the Shingo Academy.
Prior to founding SISU, Mike worked in the private equity arena, successfully turning around companies in both manufacturing and service industries.  It was during this time as a turnaround specialist that Mike was personally mentored in the principles of the Toyota Production System and refined his approach to driving business results by designing a management system that engages each member of the organization in team-based problem solving toward customer-centric goals.
EILISH HENRY
Eilish Henry is the Director of Europe for SISU Consulting Group.  She is experienced in business delivery, organisational change, in particular culture change, including both design and implementation.  She is a Shingo Examiner and is highly experienced in assessing organisations against the Shingo Excellence framework and also in helping organisations to self-assess against Excellence Frameworks.  She was the first Shingo global coach appointed in Europe and has delivered more than 80 Shingo workshops – consistently receiving excellent delegate feedback.
Over the past 12 years she has worked with and supported a large number of organizations to achieve levels of Shingo recognition from Shingo Bronze Medallion to the ultimate, Shingo Prize.  In particular she has supported 12 out of the 17 most recent Shingo Prize recipients.
Her focus is primarily on ensuring the sustainability of improvements achieved through lean programmes by securing real "buy-in" and ownership at all levels and in all functions of the client business.  In 2004 she was awarded the Order of the British Empire (OBE) for her work in leading large cultural change programs in the UK public sector.