Three Motivation Tips to Keep You Going in this Remote Working Marathon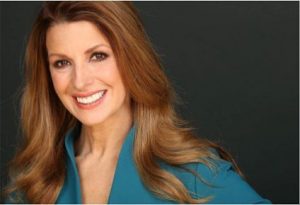 Gina London on strategies to get you through lockdown and beyond
"Oh my gosh, I need to recalibrate myself," a health care executive remarked as I led a virtual workshop. 
We were discussing how to better engage and support our teams during this endurance test of remote working. She jumped at the realization that the effort begins with her. Before we can inspire others, we need to find our own motivation. 
When I worked as a CNN correspondent in the rigorous world of 24-hour news, we never talked about motivation. Deadlines needed to be met and the news didn't wait.  Just get on with it.  No time for motivation. And no wonder there is such a high rate of burn-out in that industry. 
For the rest of us, it's essential to carve out time to reset and recalibrate.  To re-fill our reservoirs.  Here are my top three tips: 
Commit to a growth mindset
When you adopt the growth mindset, you commit to the understanding that we can develop our character, our self-discipline and our personality the same way an athlete would train. As with daily exercise of the body, we seriously need daily mental reminders of our purpose, our potential and our ability.  Listen to a podcast, read daily essays, articles or chapters of mindset and leadership books.  Seek to educate yourself. You need water to grow. 
Coach. Thinking-partner. Rant-buddy.  Whatever you want to call them, you will benefit from getting support from another person. I recommend you don't lean on a spouse or significant other in this case. Seek out a more neutral person to help encourage you and give you insight or perspective. Speak regularly. Hold each other accountable.  
You've probably heard this a zillion times, but it's true: journaling produces incredible results. You can clear and organize your thoughts on paper and track your progress over time be re-reading your entries. Keep them short so you'll keep at it.  A paragraph a day for a month will create a habit of self-motivation that can serve you for a lifetime.