Access the Advice and Learnings of Your Peers
Think of a business challenge you are facing, and imagine being able to put it to a whole panel of business leaders? ICBE Call for Support makes this possible.
Research - Insights - Information
Explore our research and resources.
Join Now
Secure your business advantage and become an ICBE Member today.
EXCELLENCE - COMPETITIVENESS -
GROWTH
It starts with the Irish Centre for Business Excellence (ICBE)
 - where knowledge is shared and multiplied - 
Sharing knowledge and support. A spirit of openness and a willingness to pass on to others. An appreciation of community, collaboration and collective growth. This is the principle upon which ICBE was founded 25 years ago – and which has made us the business knowledge-sharing forum of choice amongst companies that are willing to collaborate and learn from each other.
We are dedicated to helping Members along their journey from good to great – through bespoke training, industry events, benchmarking visits and the opportunity to source answers to business challenges from other Members.
We are dedicated to helping fuel our Members' future growth and making Ireland a centre of business excellence and a competitive, formidable global force.
Skillnet Training
To drive your and Ireland's competitiveness through workforce development, ICBE offers three Skillnet networks to its member. This gives you access to innovative learning as well as valuable cost-savings.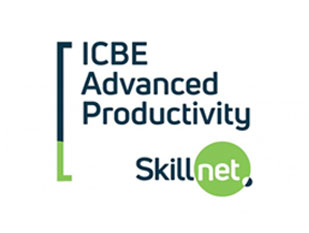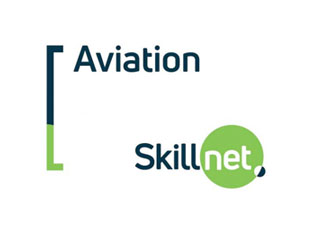 Upcoming Training & events
Click below to see our upcoming training programmes and events
HIGHLIGHTS FROM ICBE INTERNATIONAL CONFERENCE 2022
Accelerating Innovation & Collaboration: Facing the Future Together
Energy Decarbonisation, Digitalisation, Leadership Competencies and Staying Connected
Further investment and expansion in state of the art technology at the Waterford complex is great news for Bausch + Lomb and a real recognition of all the fantastic work the team here have done. This is now the third significant investment made at the site in recent years, which as a total will be over €400 million – a real recognition for the team at the site and for Ireland as being a centre of excellence for so many companies.
I also recognise the great support ICBE gives to us in both the Enterprise Excellence journey with their Shingo Partnership and also with the focus on Digital Transformation, which is so relevant to where the site is today and the next phase we are moving to. Being part of the ICBE Network and having the opportunity to share and learn with so many companies has really supported our overall journey in Bausch + Lomb. Building on real best practices and being inspired by the journeys of others has been truly valuable.
Kieran Noonan, Site Director of Operations and Global Enterprise Excellence, Bausch + Lomb