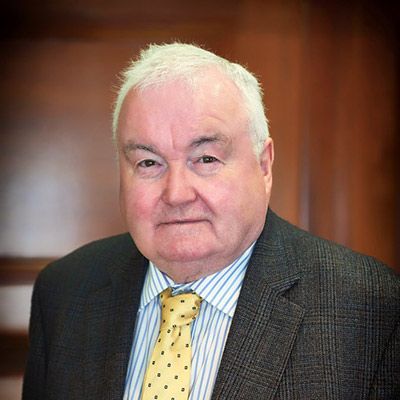 Eamonn Murphy
Managing Director
Professor Emeritus at the Department of Mathematics and Statistics, at the University of Limerick, Eamonn was instrumental in establishing the ICBE 25 year ago. As a director of the ICBE, he has played a key role in securing more than €6 million in funding for ICBE over the last 4 years.
Eamonn is a non-executive director of IMR, the centre for Advanced Manufacturing Research in Ireland. He is Chairman of Innovate Limerick – a subsidiary of Limerick City and County Councils. Eamonn is also Chairman of Research on the Development and Innovation Board at Limerick Institute of Technology.
A passionate advocate of knowledge-sharing, Eamonn was instrumental in establishing ASSK - a spinout company for University of Limerick that specialises in Tacit Knowledge support for large and small organisations.
Why ICBE?
"We truly offer a pioneering and cutting-edge support service. We create a safe and confidential environment in which best practice can be explored and shared."
Why Me?
"I have worked hard over the years to build relationships with prominent industry leaders – for the benefit of our members."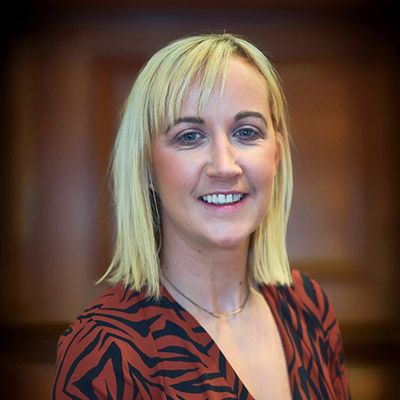 Marie O' Donnell
Accounts Manager
A qualified Accounting Technician, Marie O'Donnell is Accounts Manager at the Irish Centre for Business Excellence (ICBE) – responsible for all finances for both the centre and our Skillnet networks. This includes formulating and reporting on management accounts to our Board of Directors and liaising with each Skillnet Network on all finance-related aspects of the networks.
Marie joined the centre in 2006 and worked as Training, Education and Development Administrator for 3 years, before which she worked as an administrator in the insurance industry.
Why ICBE?
"The ICBE is about sharing and team spirit. It is responsive, flexible and supportive."
Why Me?
"I bring efficiency and organisation while also being flexible. I'm here to support my team and clients."
Linda Barron
CEO, Aviation Skillnet Director
Within her role as ICBE CEO, Linda brings a wealth of business experience combined with academic excellence. She joined the ICBE in 2011 as Project Manager – looking after the Business Excellence Skillnet and managing the events of conferences for the organisation.  In 2015 Linda became Network Manager for the Aviation Skillnet Network – responsible for facilitating subsidised training and network events, developing training solutions for the Aviation sector and organising Best Practice Visits.
Linda has both local and international experience - having previously worked in London as a PR Account Director. Returning to Ireland in early 2000, she went on to work as Director for Shannon Courier Service before taking a position with Smart Marketing Limited and managing the Midwest Regional Engineering Skillnet.
In 2018, Linda completed a Masters in Business in 2018 - awarded by UCC and delivered by IMI – and was promoted to CEO at the end of 2018.
Why ICBE?  
"We're about agile connectivity and real, trusted knowledge-sharing."
Why Me?
"I am responsive, agile, supportive and collaborative."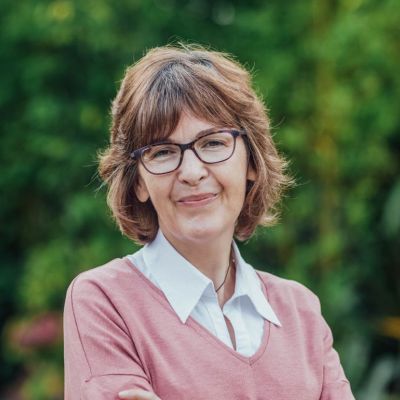 Gráinne Walsh
Network Manager: ICBE Business Excellence Skillnet
Network Manager of ICBE Business Excellence Skillnet, Gráinne's responsibilities include providing workforce development and knowledge-sharing opportunities for companies – helping them to develop their workforce skills, knowledge and talent. Gráinne also manages customer and other stakeholder relationships & leads initiatives including - the ICBE Lunchtime BIte-Sized Webinar series, transition to interactive website and Member Portal + Communication and Marketing strategy.
Prior to joining ICBE, Gráinne worked as an Editor at Thompson NETg in Limerick. She held the position of Classified Advertising Manager at the Irish Echo Newspaper in New York for 4 years, and she also worked as a Client Manager at The Washington Post Newspaper.
Gráinne completed an MBS in Business Practice in 2019.
Why ICBE? 
"In a word – community. A community of businesses and people who want to share as much as they like to learn. Our agility means we respond to what our members need – we're always ahead of the game."
Why Me? 
"I'm a tenacious problem-solver; I take ownership and am driven to achieve results. I'm also always curious and eager to learn and develop – the philosophy of ICBE correlates with my own personal values."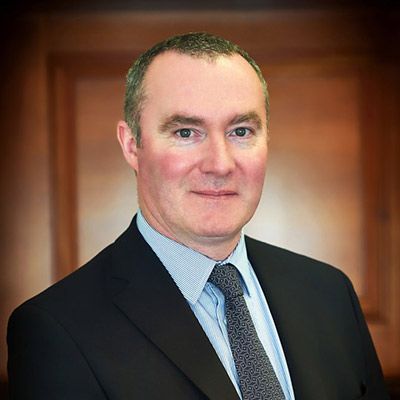 Aidan Kelly
Network Manager: ICBE Advanced Productivity Skillnet
As ICBE Advanced Productivity Skillnet Network Manager, Aidan is responsible for promoting, facilitating and funding people development initiatives.
Aidan's primary objectives are to connect people from a diverse range of organisations so that they can share their knowledge and experience of excellence and best practice, learn from each other, and apply those learnings within their own roles and organisations.
Developing people has always been at the core of Aidan's work, and his passion for potential has influenced him throughout his career. He has over 15 years' previous experience in career planning, recruitment, and human resources, and was a Business Manager at Indwell Human Research Management. In this role he focused on recruitment, career progression and Employee Psychometric Analysis.
Aidan is degree qualified – with a BA in European Studies from University of Limerick and post-graduate diplomas in Human Resource Management from University of Limerick and Career Coaching from Technological University Dublin. He also holds a Certificate in Entrepreneurship and Entrepreneurial Studies from Nexus Innovation Centre.
Why ICBE? 
"We are the archetypal 'honest broker' – guiding and bringing people together to work as a community, in a smart way, for the benefit of all."
Why Me? 
"I combine a no-nonsense commercial focus with real relationship building. I have a passion for developing people and building relationships through innovative, joined-up thinking."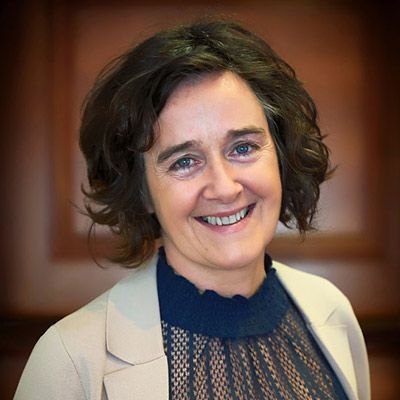 Vivienne Kiernan
Client Relations Manager
Vivienne is responsible for building and maintaining relationships with ICBE members as well as with key personnel within member organisations. In her role, she manages Call for Support, ICBE's confidential knowledge sharing service and leads many of ICBEs trademark best practice industry visits. Vivienne also manages industry-led research projects with third level institutions and has secured over €300,000 in research funding for ICBE over the last 4 years.
Vivienne's experience spans 20 years and includes senior management roles in multimedia, eLearning and higher education sectors. Over the years, she has managed many industry-led research projects through academia – such as those within her role of Director of ASSK Analytics - a spin out company from the University of Limerick specialising in tacit knowledge consultancy services.
Why ICBE? 
"The ICBE is response knowledge-sharing at its best. It's about forward-thinking collaboration that is progressive and independent."
Why Me? 
"To my role I bring extensive management and client management skills. As an independent and strategic thinker, I listen and resolve client/project issues – always understanding and focusing on the needs of the client."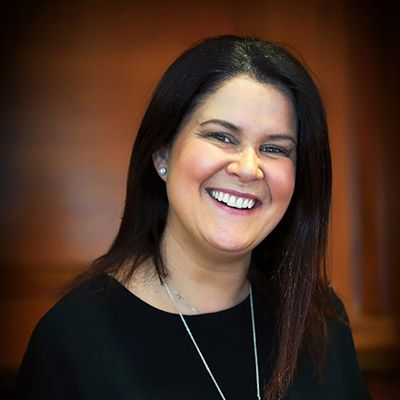 Alison Barry
Network Executive: ICBE Business Excellence Skillnet
Alison Barry is Network Administrator for ICBE Business Excellence Skillnet. Her responsibilities include Training and Development as well as managing the network from a client services point of view. Alison is the primary point of contact for many members & also takes care of Accounts and Payroll.
Prior to joining ICBE, Alison worked at Multi Flow Manufacturing for 22 years.
Why ICBE?
"Easy – we're the number one support system for our member companies. With a great team of experienced people working for us."
Why Me?
"I'm a reliable, loyal and hard-working team member and I think on my feet."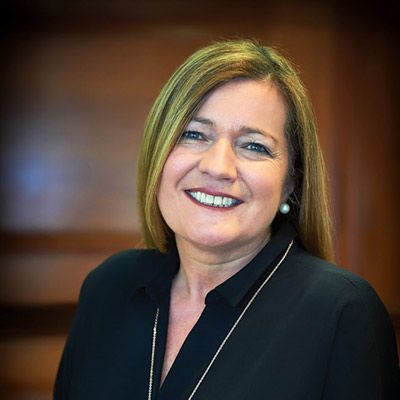 Kate de Courcy
Network Executive: ICBE Advanced Productivity Skillnet
Kate de Courcy works as an Administrator at the Centre, co-ordinating training and other events while ensuring all ICBE members are aware of the various activities and services available. Her responsibilities include training, education and development, network and client services. She also takes care of marketing and advertising.
Before joining the ICBE in 2011, Kate worked at the Limerick Independent Newspaper. Prior to this she worked in retail within the cruise ship industry and with Aer Rianta International Duty Free in Moscow.
Why ICBE?  
"We are positive-thinking and fearlessly determined about knowledge-sharing."
Why Me? 
"I'm all about constantly working to a better future – and making it happen from today."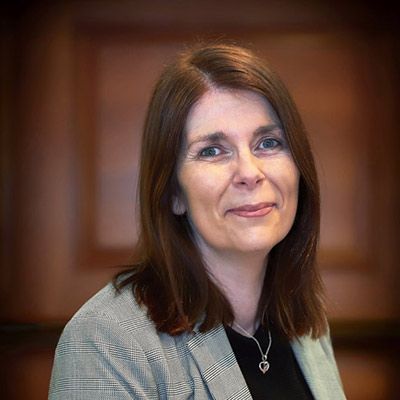 Maeve O'Neill
Network Executive: Aviation Skillnet
Maeve is Network Executive for Aviation Skillnet – her responsibilities include co-ordination of training, development and client services within the Network.  Her background is HR and Training, and before joining ICBE, Maeve worked in a Business and Training Services role with Irish Business Training Ltd.  Prior to that she spent 8 years as an HR Officer with Multi Packaging Solutions.
Why ICBE? 
"Our organisation is about real partnership: supportive and collaborative and combining innovative solutions with a spirit of nurturing."
Why Me? 
"I am personally committed to assisting our member companies to develop and grow. I am proud of the relationships I have fostered with both member companies and training providers alike."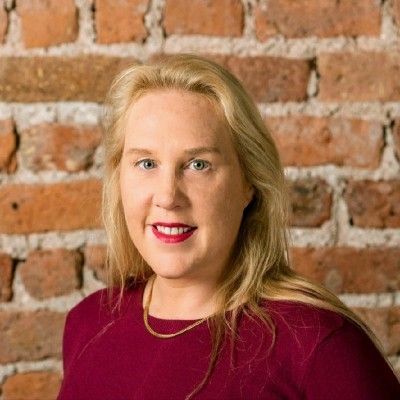 Annette Leamy
Business Support Executive
Annette works as the Business Support Executive for ICBE. Her responsibilities include the implementation of strategic programmes and initiatives. Annette is also a point of contact for our member companies on their training, educational and development needs and provides administerial support to the Aviation Skillnet.
Annette worked as a PA for International Financial Services, Qatar, Middle East and then as Global Logistics Team Leader for Qatar Veterinary Centre for a number of years before returning to Ireland in July 2017.  Annette held the position of Administrator followed by Acting Skillnet Manager for Limerick Chamber Skillnet prior to joining ICBE in August 2021.
Why ICBE?
ICBE pre-empts and is responsive to members' needs, forever striving to be ahead and improve the business performance and competitive advantage for Irish companies. 
Why Me?
I'm a positive person who loves a challenge, always seeking opportunities for growth and improvement both on a business and professional level.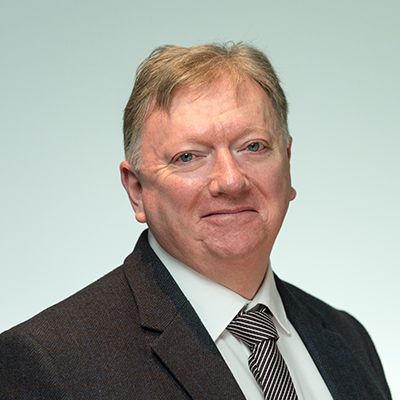 Kieran Noonan
ICBE Chairman
Site Director of Operations & Global Lens Enterprise Excellence – Bausch & Lomb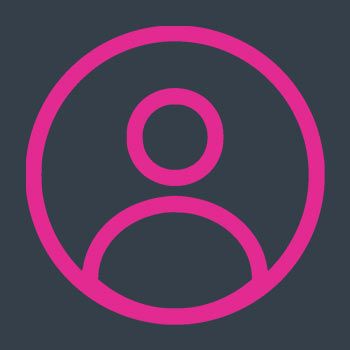 Kevin Robinson
Director – OPEX Performance Solutions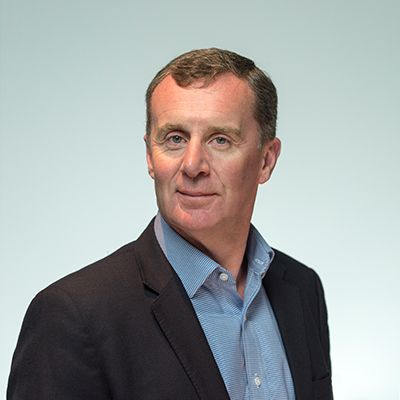 Gerry Cahill
Managing Director - Roche Ireland Ltd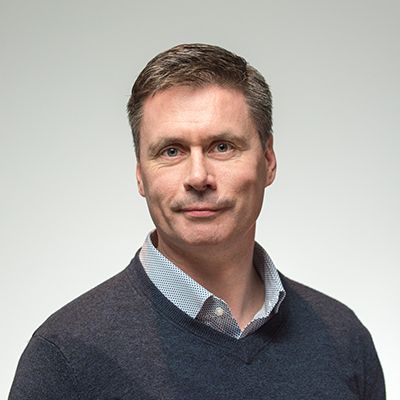 David Dunne
Operations Director - Kerry Foods Meal Solutions division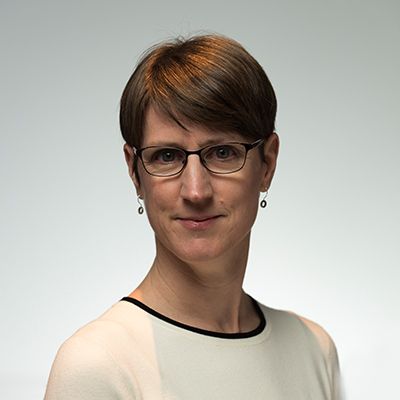 Nuala O'Hagan
Continuous Improvement Lead – Rabobank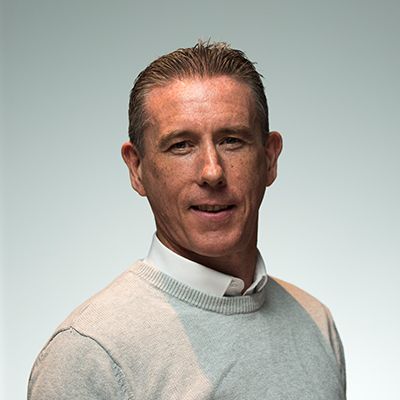 Donal Hannigan
Director of International Operations, Global External Manufacturing (GEM) - Dell | Global Operations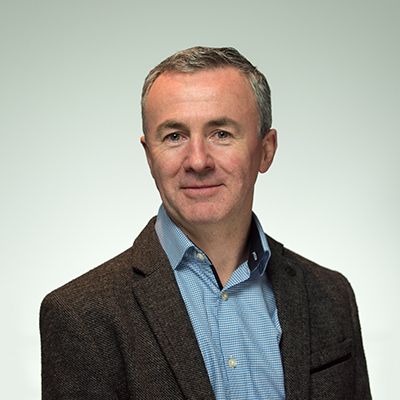 Philip Rossiter
Operations Excellence Manager – Coca-Cola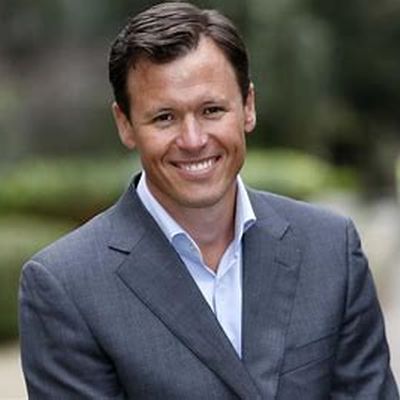 Anton Savage
Director – The Communications Clinic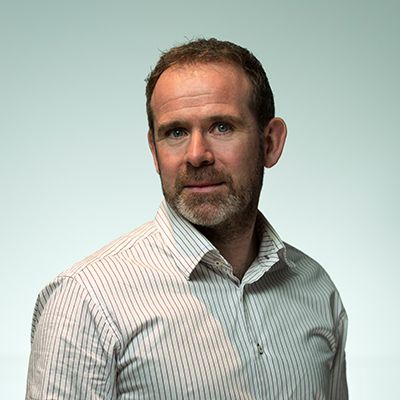 James Herbert
Operational Excellence Manager – Boston Scientific