ICBE Advanced Productivity Skillnet
This comprehensive Skillnet is committed to promoting innovation and productivity through industry-led training for the manufacturing and service sectors in Ireland. Advanced methodologies and technology are key focus areas.
Focusing initially on Lean, Six Sigma and Shingo, this Skillnet has expanded to include key technologies and methodologies from automation to data analytics and additive manufacturing.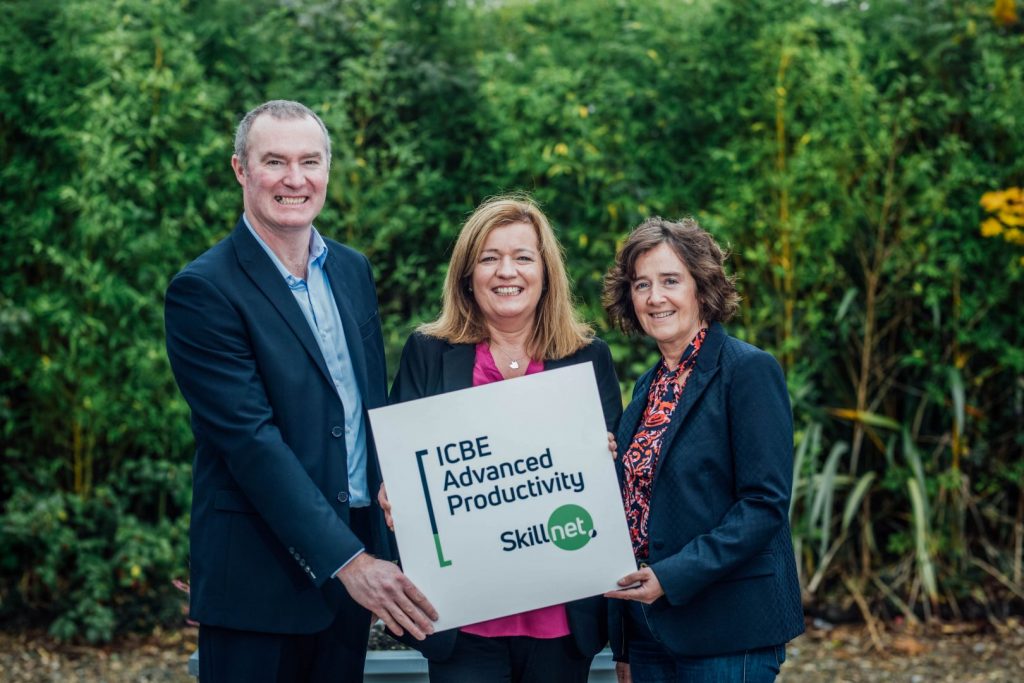 Types of training included in this Skillnet are: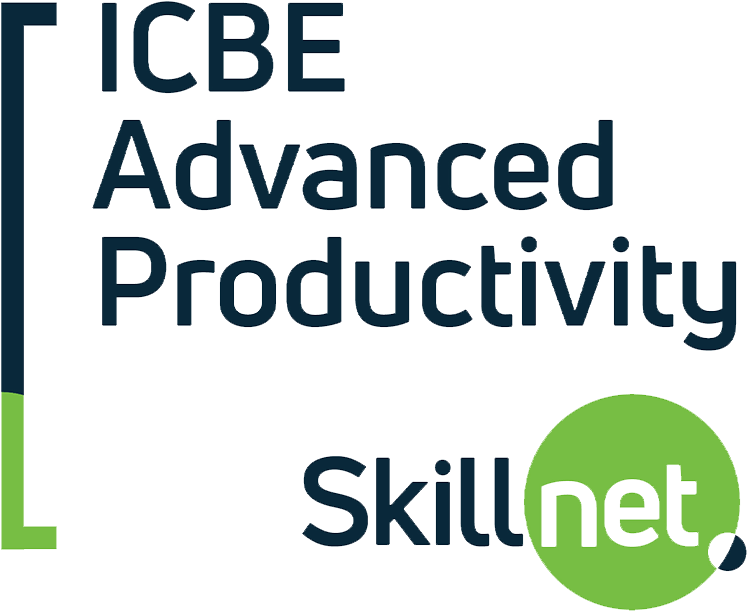 Six Sigma Yellow Belt
Six Sigma Green Belt
Six Sigma Black Belt
Innovation Yellow Belt
Innovation Green Belt
Lean Manufacturing Tools
Lean Applied to the Office Environment
Training Within Industry (TWI)
Job Instruction Training (JIT)
Job Methods Training (JMT)
Standard Work
Value Stream Mapping (VSM)/ Material & Information Flow (M&I Study)
Systematic Problem Solving
Systematic Problem Solving
Hoshin Kanri/Strategy Deployment
People/Human Side of Lean
Lean Certification Programme
Tiered Meetings & Leadership Coaching
High Performance Mentoring for Advanced Productivity
Shingo Prize Workshops
Supply Chain Management
Lean LAB Training
Good Manufacturing Practices (GMP)
Lean Lite Workshop
Certified Quality Engineer (CQE)
Automation/Robotics Programme
Lean Mentoring & Coaching
Production Planning & Control
8 Step Problem Solving
Developing High performing Mentors for CI Projects
Strategic Leadership Training
Design of Experiments (DoE)
Team Collaboration Process and Tools
Employee Engagement
Information / Data Capture, Analysis and Use in Manufacturing/Supply Chain
Using / Application of Data to make Business Decisions
Data Visualisation
Enterprise Excellence & Strategy Deployment
Continuous Improvement Workshops
Agile Work
Training Programmes
ICBE Advanced Productivity Skillnet