Company Member Profile: Zimmer Biomet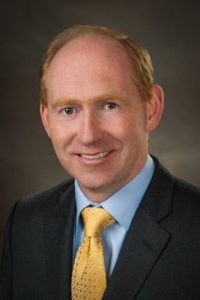 If you are looking for an Irish subsidiary of a multinational that exemplifies excellence in its manufacturing and logistics operations, you need look no further Zimmer Biomet. With facilities in Shannon, Co. Clare and Oranmore, Co. Galway, the local division of Zimmer Biomet is a stand-out performer amongst the company's global businesses, with its twin Irish plants having been ranked No 1 among its worldwide manufacturing bases. 
Zimmer Biomet is a leading global medical devices company specialising in the design and manufacture of products for the orthopaedic market, amongst others. It is perhaps best-known for making implants for hip and knee replacements. 
The company was originally established in the small town of Warsaw, Indiana, in 1927 by Justin Zimmer. From the start, the company focused on the manufacture of musculoskeletal aids such as splints and later implants supporting hip and knee replacements, as advances in medical procedures occurred in these areas from the 1960s onwards.
Zimmer Biomet announced the establishment of an Irish manufacturing facility in early 2008 and operations commenced in the former Flextronics plant in Shannon with its first products shipped in September 2009. A second manufacturing plant was established five years ago in Oranmore and together the two plants now employ approximately 750 people. 
Spearheading the company's Irish operations is Adrian Furey, Europe Vice President of Supply Chain & Logistics. Adrian is a veteran of the medical devices industry having worked for firms such as Abbott, DePuy Synthes and what is now Medtronic. In his time with Zimmer Biomet, apart from establishing the Irish plants, he was SVP of Global Operations and Supply Chain while working in North America.  
The two Irish facilities specialise in manufacturing knee implants, an area in which Zimmer Biomet has a leading position globally. "If you are getting a Zimmer Biomet knee implant in Indiana or in Thailand, the chances are that it has been manufactured in Ireland," Adrian observes.
The two state-of-art plants operate 24/7 in a highly automated and paperless environment, a significant feat in itself for a medical devices company, Adrian notes. Indeed, the high degree of advanced IT systems deployed at the plants make it an attractive environment for graduate recruits, he adds. 
The positive culture amongst the young, highly educated workforce is another attraction. 
"Our culture is not about rear view traditional manufacturing. Our aim is to predict what is going to happen on the shop floor rather than reacting to something that has already happened, and all our processes support this approach," he explains.
As well as advanced manufacturing facilities, the company also engages with surgeons educating them onsite with a variety of media.  Having education classes collocating with manufacturing and design gives the surgeon a very rounded learning about all aspects of their products. 
This involves seeing the product being manufactured close-up on the factory floor and a dedicated space upstairs in the plant where they can receive specialist training and perform simulated procedures. In addition, close ties to the nearby Galway Clinic, has meant that visiting surgeons get to sit-in on live procedures, wherever possible. 
The Covid-19 pandemic has necessitated changes at Zimmer Biomet but Furey says the operations have adapted quickly. The health and safety of our team members continue to be a top priority for the company, Adrian adds.
"Behaviours that people would have thought impossible at the start of the year were implemented overnight and our team members took responsibility instantly. Once our key managers were educated, we educated everyone on the floor. We showed them that this is how you protect yourselves, your colleagues and family and this is how you protect the factory thereby protecting our patients. We have had to tweak our work practices and rosters. It is more challenging working this way and we look forward to a time we can put this behind us, but we have managed the adjustment well."
Keeping ahead of the latest advances in technology and processes has been key to the company's success, Adrian notes, and the company is also keen to learn from others, as he explains. "We continually benchmark many facilities in Ireland and around the world, initially in the medical devices area but also in the area of automation, managing data, global brands. This knowledge sharing has been invaluable and the learning has been both ways. There are always lessons to be learned from going to other sites and looking at the experience of others." One of the companies that has had a very significant impact on Zimmer Biomet is Toyota. "We have taken a lot of lean manufacturing knowledge onto the shop floor from the Toyota Way – the endless pursuit of flow and removing waste activity. All our leaders, including myself have spent time in Toyota Operations.
The openness of Zimmer Biomet and its willingness to both learn and to share knowledge is are a key part of its culture of the organisation.
For a number of years, Zimmer Biomet has opened its doors for an open day in November. There has been a theme for each of these open days, such as lean manufacturing, for example. Adrian says that while this may be restricted for now, it's something he looks forward to continuing, whenever it is possible.
"We welcome everyone on these visits – even those who would be in very different sectors such as retail or professional services. We have a very open-door policy in terms of supporting other Irish businesses."
Continuously creating opportunities and developing team members has been at the very heart of Zimmer Biomet success.
"We are committed to offering a fulfilling experience with a focus on encouraging and supporting our team members to pursue continuous learning and development through education and diverse career opportunities" Adrian Stated.