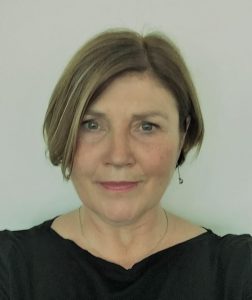 Each year the Irish Centre for Business Excellence team nominates a member in recognition of their outstanding contribution to key objectives of the Centre.
I am delighted to inform you that this year we awarded Deirdre Cooney (Amgen) with the ICBE 2021 National Business Excellence Award. The award is in recognition of Deirdre's commitment to ICBE's founding principle of knowledge sharing and engagement with other members of the network. The award is a sculpture by Patrick Campbell.
This has been a difficult year for all our members and with reduced travel and networking, the need for knowledge sharing has been even greater and so we very much appreciate Deirdre's engagement with fellow members and her strong advocacy of ICBE.
Linda Barron – CEO
In response to receiving the award Deirdre Cooney replied:
"My team and colleagues at Amgen have really benefitted from the best practice sharing we have experienced through the ICBE Network. Thanks to the team at ICBE who over the years have built an amazing network, who demonstrate a spirit of  collaboration and support that lifts all members"