Date:

5 Apr 2022

Time:

3:00 pm to 4:30 pm

Location:

Webinar
The 7 Habits of Highly Effective People
3:00 - 4:30pm on

Tuesday, April 5th 
Register for this free webinar & we will forward the Zoom link prior to the event
The 7 Habits of Highly Effective People is extremely relevant for both the personal and professional challenges
we are all facing. 
The powerful framework and the timeless principles on which it sits will help you to manage yourself in difficult times and also with working with and through others.
You will learn how to apply a growth mindset and inner resilience to drive positive behaviour change.
For over 30 years, Stephen R. Covey's The 7 Habits of Highly Effective People® framework has helped people to work together to solve problems creatively.
At this event, you will discover how the 7 Habits can drive organisational results through self-awareness, self-management, responsible decision-making, and collaborative relationships.
These skills have been proven to transform behaviours and generate new and better results.
In this Live-Online event, you will learn:
How the principles of The 7 Habits help with creating a culture of positivity and taking initiative.
How to develop employees to have greater productivity and the ability to manage one's self.
The importance of emotional maturity and empathy in the workplace and how to foster this in teams and organisations.
The importance of building relationships to get results.
Leverage the power of the "7 Habits" framework for both personal and professional effectiveness
Facilitator: Peter Nolan, FranklinCovey Ireland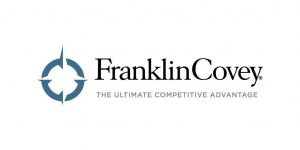 With 25 years' experience as a business leader, mentor, coach, consultant and presenter, Peter brings incredible expertise and infectious energy to every interaction, driven by a passion for equal parts personal growth and sustainable bottom line results.
He works with the belief that making a person feel truly seen is the first step towards delivering solutions that make an impact, on both the individual and organisation and he understands the need to uncover the perspectives, possibilities and imperfections in others in order to unlock their inherent, unique potential.
Peter is experienced in the complexities of today's competitive business environment, and uses a pragmatic approach to challenge clients about what they truly want to achieve.
In addition to his work with FranklinCovey, Peter finds fulfillment in his work as a volunteer with the GAA where he designs and delivers workshops as a Leadership Associate and currently advises a senior
inter county football team as a Performance Coach and Culture Champion.