Date:

2 Feb 2022

Time:

9:00 am to 5:00 pm

Location:

Online session

Cost:

€200.00 – €250.00
Overview
Non- Members €250 – Members €200
More than 60% of problems or process improvement opportunities on the shop floor or in administration/ business operations can be solved or improved using the basic tools of the DMAIC methodology if it is applied correctly and in a timely manner. This is applicable to all industries and across the globe and this is based on my 23 years of experience across Europe, USA, Central America, China, India, South Korea and Middle East.
This program provide a unique  hands on training over two days period where participants will learn the essential tools within each of the DMAIC phases to be able to solve their problems at the workplace and also improve/ optimise  their process performance to drive organization excellence everyday by everyone.
Also, the goal of the Basic DMAIC training is to give participants the necessary tools required in order to become a valuable player within large scope Green or Black belt projects.
Who Should Attend?
Employees who want to become efficient and effective in solving daily problems. And continuously add value to their workplace and also helps their organization to advance to the ideal future state.
Learning Objectives
Understand and Describe:
DMAIC methodology as key enabler for structured process improvement
Objectives of each of the DMAIC phases
The essential tools for each of the DMAIC phases
Where basic DMAIC can be applied and when?
WASTE vs. Value add activities
The 8-Types of WASTE and the benefit of thinking in a process-focused way
Team skills and the components of an effective team for process Improvement projects
Instructor Profile
Hammad, B.Sc., M.Sc., Ph.D., SSMBB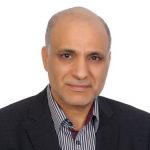 Hakeem is an internationally recognized thought leader and expert in developing and implementing Operational Excellence programs with undisputed break-through results.
He is the founder of the Xi Horizons Consulting based in Limerick Ireland since 2010.( www.xi-horizons.com)
Experience
Hakeem is a certified Six-Sigma Master Black Belt (Dell & Motorola) with great experience in training and coaching continuous improvement teams and executives over more than 25 countries.
He has more than 20 years of extensive global experience of leading  Lean Transformations and Strategic Six Sigma deployment in Manufacturing, IT, Quality, Services, Supply Chains, Engineering, sales.
He Implemented a TRUE lean transformation programs with breakthrough productivity and quality results across Ireland, USA, Costa Rica, Puerto Rico, China, India, Holland and Switzerland….
He also Implement Focused Improvement programs at Nestle in Egypt and Morocco from scratch and now they are reference sites in Nestle
Hakeem led the Business Process Improvement Programs for Dell EMEA and was the first certified MBB for Dell outside USA.
Also He was the Global Director of Operational Excellence for Boston Scientific CRM Division across Ireland, USA and Puerto Rico.
Business sectors
Electronics, Pharmaceuticals, Nutrition Medical devices, Medical Optics, Logistics and Transportation, Food and Beverage Industry.
Qualifications
Certified Six-Sigma Master Black Belt
Certified Kaizen Champion
Certified in Change Management
D. in Complex Systems Modelling
Sc. In Industrial Applied mathematics
SC. In Mathematics and Statistics
Certified Shingo Affiliate
Specialist Areas
Shingo Enterprise Excellence
Genuine Lean Transformation
Lean High Performance QC Labs
Productivity Improvements
Six Sigma Training and Mentoring
Kaizen (Rapid Improvement Events)
Standard Work development and IMPLEMENTATION
Coaching and development for High Performance Teams