Busting Burnout: Effective Working and Less Stress Lunchtime Webinar
Back to Training
Date:

5 May 2022

Time:

1:00 pm to 2:00 pm

Location:

online
Busting Burnout: Effective Working and Less Stress Lunchtime Webinar
Date: 5th May
Time: 1pm (40 mins plus short Q & A)
Session Overview:
In our ever-changing world, employers and employees are facing the impacts of burnout in their organisations more than ever before.
We invite you to join this session presented by  Sharon Kearns and Simon Haigh.  During this webinar, they will explore some of the most effective tools to reduce burnout within your organisation.
How as leaders we can take a role to recognise and address burnout but also the steps employees themselves can take to counter burnout.
About the Presenters:
Sharon Kearns
For the past 20 years, Sharon has provided strategic and financial consulting to businesses across a range of industries based in Ireland, Europe, Africa and the US.
While leading international teams, Sharon became frustrated that high potential employees were struggling to transition into leadership roles, leading to them becoming overwhelmed and sometimes facing burnout.
This prompted her to develop a leadership programme, which she has delivered internationally for employees to be successful in their leadership roles and become true business partners.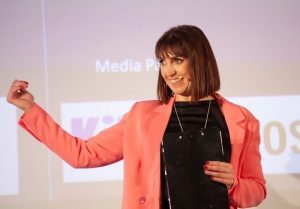 Simon Haigh 
Business, Leadership, Brand and Personal Growth strategist,
Certified leadership coach & mediator, consultant, trainer, lecturer (negotiation, deal making), mentor, author, speaker, media host, 6 sigma green, yellow belt & certified project manager