ICBE/UL FUNDED EXECUTIVE APPRENTICESHIP – LEAN SIGMA MANAGER Masters level
Back to Training
Date:

3 Sep 2022

Time:

9:00 am to 2:30 pm
Upskill your existing staff
September 2022 start
The University of Limerick, in partnership with the ICBE is running a funded Executive Apprenticeship at Masters level this September 2022 – the Lean Sigma Manager. At only €900pa over 2 years, this is a saving of over €12,200 on the cost of a traditional Masters programme.
There is no block release and lectures take place via blended learning on Saturdays once per month during term time. This minimises staff time away from the workplace. Projects are industry focused and have saved millions for companies whose employees complete the masters.
Additionally, Apprenticeship employers may be eligible for an additional payment of up to €4,000 for each new apprentice who registers with both UL and SOLAS under the Apprenticeship Employer Grant 2022. Lean Management & Six Sigma should be part of the sustainability plan for every business.  There has never been a better time to upskill your staff.
The closing date for new companies wishing to register for Lean Sigma Manager Apprenticeship is July 8th 2022. Companies already approved by UL & SOLAS must apply by July 22nd 2022.
LEAN SIGMA MANAGER 2022 apprenticeship flyer
https://www.ul.ie/gps/lean-sigma-manager-apprenticeship
For all queries, contact vivienne@icbe.ie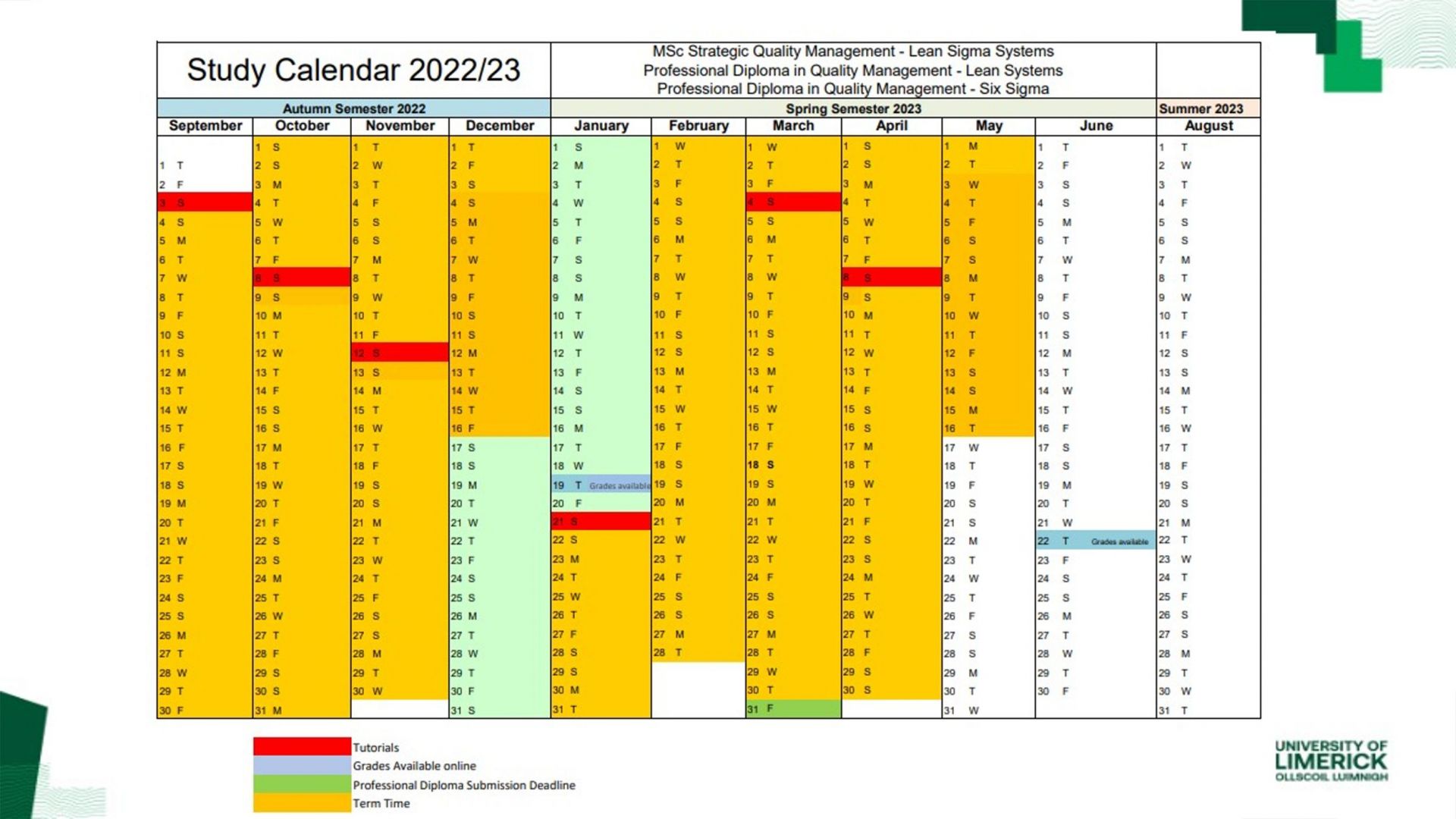 A huge congratulations to all the students and to our own ICBE Chair & Shingo Executive Board member, Kieran Noonan, who completed the UL Masters in Strategic Quality Management - Lean Sigma with great success achieving a First Class Honors. ICBE is the Industry Lead on this UL Programme and as part of his commitment to our organisation and with a real belief in people development, Kieran demonstrated his support for both ICBE and UL by undertaking the challenge to complete the two-year Level 9 Masters apprenticeship.
Of the experience, he said "I am delighted to have participated in this Programme to learn, understand and gain an insight to the experiences of other students and being able to guide the future development of this course and other learning experiences with our partners UL."
As Site Operations Director and Global lead for Enterprise Excellence for Bausch + Lomb, Kieran is an avid supporter of all apprenticeships and would recommend this further route to organisations both large and small throughout Ireland. Lifelong learning is even more important in today's changing environment and this is an effective way to upskill and develop a peer network through a practically applied academic structure.