Date:

21 Nov 2023

Time:

9:00 am to 5:00 pm

Location:

Online session

Cost:

€175.00 – €250.00
Overview
Cost Non- Members €250 – Members €175
This 1-day workshop is designed to help process improvement champions and mentors drive the speed of execution for the Continuous Improvement projects and reduce project cycle time.
Participants will learn an effective mentoring process designed to make the mentoring sessions highly productive and prepare project champion to deal with difficult mentoring situation as well as how to diagnose and address problems preventing the team from making solid progress towards achieving the project goals.
Who Should Attend?
| Change agent | Project Champions | New Mentors
| Green BeltBlack Belt | Business Process Improvement Managers
Learning Objectives
Learn Effective mentoring process and what makes an efficient mentor
Mentor roles and responsibilities are well defined
Learn how to conduct an effective 1:1 mentoring session with a project champion
Learn what questions you should ask for each project phase and also, what tool should be used
Ensure correct application of the continuous improvement tools
Learn how to prepare the project champion for a successful phase exit review
Learn how to manage difficult mentoring situations
Learn how to work with the project champion to identify and remove roadblocks facing the project progress
How to work with the project champion to diagnose team problems and understand clearly the stages of team development during the project cycle
Help project champion achieve project goals
Learn what resources you need for your mentor development process
Post Workshop Follow-up
Following the workshop each participant will have a 1 hour mentoring session available over the phone/Skype to address any questions or follow up on any topic covered in the workshop.
What people say about this workshop?
" Very good trainer with valid training material. Huge amount of experience to share with the group. Highly recommended to anyone with the desire to become a mentor."
Compliance Engineer
" Presenter was very easy to listen to and used great examples to help us understand"    
EHS Manager
" very good presentation, delivery and material"
Facilities Engineering Manager
" Very good training, well worth attending"         
Senior Manager
 "Thank you again for delivering a really informative and mentor ready training program. I took a lot from the training and I actually have an opportunity to apply soon as I received an email from a colleague yesterday looking for help on a CI project."
C.I. Specialist
Instructor Profile
Hammad, B.Sc., M.Sc., Ph.D., SSMBB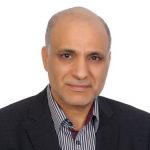 Hakeem is an internationally recognized thought leader and expert in developing and implementing Operational Excellence programs with undisputed break-through results.
He is the founder of the Xi Horizons Consulting based in Limerick Ireland since 2010.( www.xi-horizons.com)
Experience
Hakeem is a certified Six-Sigma Master Black Belt (Dell & Motorola) with great experience in training and coaching continuous improvement teams and executives over more than 25 countries.
He has more than 20 years of extensive global experience of leading  Lean Transformations and Strategic Six Sigma deployment in Manufacturing, IT, Quality, Services, Supply Chains, Engineering, sales.
He Implemented a TRUE lean transformation programs with breakthrough productivity and quality results across Ireland, USA, Costa Rica, Puerto Rico, China, India, Holland and Switzerland….
He also Implement Focused Improvement programs at Nestle in Egypt and Morocco from scratch and now they are reference sites in Nestle
Hakeem led the Business Process Improvement Programs for Dell EMEA and was the first certified MBB for Dell outside USA.
Also He was the Global Director of Operational Excellence for Boston Scientific CRM Division across Ireland, USA and Puerto Rico.
Business sectors
Electronics, Pharmaceuticals, Nutrition Medical devices, Medical Optics, Logistics and Transportation, Food and Beverage Industry.
Qualifications
Certified Six-Sigma Master Black Belt
Certified Kaizen Champion
Certified in Change Management
D. in Complex Systems Modelling
Sc. In Industrial Applied mathematics
SC. In Mathematics and Statistics
Certified Shingo Affiliate
Specialist Areas
Shingo Enterprise Excellence
Genuine Lean Transformation
Lean High Performance QC Labs
Productivity Improvements
Six Sigma Training and Mentoring
Kaizen (Rapid Improvement Events)
Standard Work development and IMPLEMENTATION
Coaching and development for High Performance Teams