Date:

7 Jun 2022

Duration:

1:00 pm to 2:00 pm

Time:

1:00 pm to 2:00 pm

Location:

Webinar

Cost:

Free
EU Agenda For Aviation 
Webinar Overview:
As the aviation industry starts the recovery from the impact of Covid, policy is being driven by sustainability goals and the emergence of new innovative technologies.
We are entering a period of great change for the aviation industry, steps being taken by the European Institutions on key files will alter the regulatory landscape and create significant commercial opportunities for those organisations positioned to take advantage.
Join John Hume, Managing Partner, and Christopher Mehigan, Director Strategic Relationships, from Hume Brophy will provide an introduction to the current key EU policy initiatives and emerging trends for the aviation sector.
This session will familiarise you with the key discussions and provide an opportunity to pose questions on specific topics.
Presenters: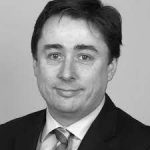 John Hume is a co-founder and Managing Director at HumeBrophy, a hugely successful global communications agency. Their offices in Dublin, London, Brussels, Paris, Singapore, and Hong Kong form the basis of an international network of expertise and industry knowledge which is invaluable to clients.
John specialises in developing and executing international government and societal engagement campaigns, and works particularly closely with the Aviation sector. He has previously served as Deputy Director General of Airports Council International Europe, and as the Director of European Public Relations for the International Duty-Free Confederation (IDFC).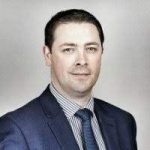 Christopher Mehigan has a long and accomplished career, having started his career in commercial law and becoming a member of the New York Bar. He is an expert on Data Privacy and on Transport policy at the EU level. He has worked with HumeBrophy for over a decade and is now the Director for Strategic Relationships from their Brussels office.
Chris specialises in dealing with heavily regulated sectors, and helps clients to develop and maintain networks with senior figures in the relevant European institutions.