Date:

25 Oct 2023

Time:

9:30 am to 5:00 pm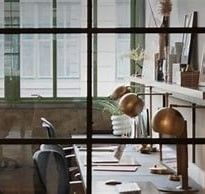 Are you ready for the new world of hybrid work?
The manager of today needs a new framework to lead them through the maze of change. Systemic approaches, applied to business challenges can transform your thinking and results. Doubling down to hard work alone will not do so. Welcome to your new playbook- the Advanced Diploma in Systemic Transformation of Organisations.
Crafting an effective hybrid strategy, work environment and culture begins with leaning into what's working, adjusting what's not working and adapting as lessons are learned.
However, It's only one part of the new framework challenging companies throughout Ireland and the world.
Are you ready for the completely new skills and mindset that hybrid working requires?
The Diploma is an award winning programme helping leaders of Irish businesses to thrive in the new world of work.
Consider these facts-
42.2% of all paid job postings in April on LinkedIn offered hybrid working in Ireland, compared to an average of 33% across EMEA (source: IDA Market Pulse Survey June 2023). There are some who call for a full time return to office work, but there is no going back. Some 69% are using remote and hybrid working to attract and retain talent, but less than a quarter of those organisations have amended contracts to mention this (source CIPD Ireland, May 2023). 2023 is and 2024 will further develop into a year of Irish business embracing and enabling hybrid working for individuals, organisations, and the world.
The Expedition
Leading Systemic Transformation in your Organisation
Advanced Diploma in Systemic Transformation
Starts October 25th, 2023
Subsidised ICBE Skillnets price €7,200pp
Further subsidy for SME and Sole Traders may apply
Usual price - €10,800
ICBE negotiated price - €9,000
Change is hard and our natural reaction is to try and manage it, but the truth is people want flexible working, and the office as we know it will fundamentally change. Nothing is sacrosanct or irreplaceable, and a four-day work week initiative is waiting in the wings as next on the Agenda. Change in every aspect of our lives is the only certainty, and change agents who can hold the space and think differently are required.
Discover more and get the offer
Xenergie is an award winning organisational advisory business, working with complex organisations to create new ways of seeing, being and doing.