ICBE Advanced Productivity Skillnet Knowledge Session "Transform Support Services Operations"
Back to Training
Date:

13 Sep 2023

Duration:

2 hours

Time:

11:00 am to 1:00 pm

Location:

online
ICBE Advanced Productivity Skillnet Knowledge Session
"Transform Support Services Operations"
Tools to achieve operational excellence in service functions or organisation
Presented by Filipe Fontes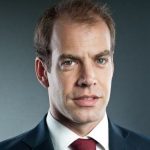 Please feel free to pass this email on to your colleagues/anyone you think will find it of value
Who should participate?
Professionals involved in services-based areas e.g. HR, finance, purchasing etc…
Organisations within the services industry
Business or Operational Excellence Professionals with services responsibility
Session Outline
Lean is not purely for manufacturing – its' potential to significantly improve services-based companies and transactional areas is often overlooked.
This session presents the Kaizen Lean approach to operational excellence in the Service Industry and Transactional Areas, which is based on 4 pillars:
Process efficiency: reduce process lead time, and productivity​
Team efficiency: develop teams and autonomous leaders​
Customer focus: improve customer/internal client experience​
Service innovation: redefine the organization's structure
We will also introduce an improvement roadmap for an end-to-end transformation of processes and people, as well as relevant benchmark cases and success stories gathered from our experience over the years.
Session Outcomes
Learn about the Lean Services model and how to deploy it
Some of the tools and techniques include:

TPI and standardisation
Process digitalization and automation
Quality control tools
Talent development (JI + JR)
Outsource/insource strategy
Office layout & remote work design
Customer interaction standards
Customer interfaces design
Filipe Fontes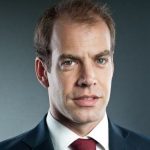 At the Kaizen Institute since 2008, he currently has the role of Director being responsible for the Public Sector and Services.
He has extensive experience in the field of Operational Excellence and Continuous Improvement using Kaizen, Lean and 6 Sigma methodologies. He leads several transformation projects focused on increasing efficiency, improving productivity and quality of service.
He works with several business areas, including Business Services, Retail, Banking and Energy, both nationally and internationally.

Kaizen Institute is the original and premier provider of KAIZEN™ services
We support companies of all sizes in all market segments, providing them with a sustainable, competitive advantage. The history of Kaizen Institute began in the mid 80's. We have the longest history of consulting and training organisations around the world, specifically in the fields of KAIZEN™, Lean Management, and Continuous Improvement. Today, Kaizen Institute is present in 40+ countries around the world, and employs over 750 consultants to deliver exceptional transformation projects to our clients.