ICBE Advanced Productivity Skillnet Lunchtime Bites Webinar "What is Toyota Kata"
Back to Training
Date:

1 Jun 2021

Duration:

1/2 hour

Time:

1:00 pm to 1:30 pm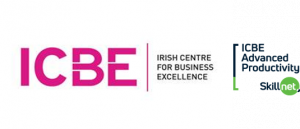 ICBE Advanced Productivity Skillnet Lunchtime Bites Webinar
"What is Toyota Kata"
Presented by Susan Clancy,
Managing Director BPI Services, ConnectWrx and Founder of Kata School Ireland
1pm Tuesday 1st June 2021
(20mins panel discussion with 10min Q&A)
Places are limited and booking is essential.
To register for this free webinar, visit our Website & Book A Place
Once you have registered, we will send the meeting link to you on the 31st May
Please feel free to pass this email on to your colleagues/anyone you think will find it of value
ICBE Advanced Productivity Skillnet brings you this practical webinar on what Toyota Kata is and how it can be used to drive a culture of sustained daily improvement for your organisation.
Description
The webinar will focus on the following:
The origins of Toyota Kata & the two research questions that Mike Rother explored in Toyota
What is Kata?
Why Kata is unique?
How you initiate Kata in your own organisation
Susan Clancy

Employees are the single most important asset for every company in the world. Energised, engaged and excited employees work more passionately, look for ways to improve and bring an innovative spirit with them to the job each day.  Since 2006, we have worked across 3 continents, been engaged by many business types from family run up to some of the world's largest multi nationals. Although business scales and sectors can differ greatly, the value of employee insight and input never decreases and is only becoming more valuable.
Our mission is to enable Organisations to empower their employees at all levels to create an improved working life for themselves and their colleagues, which in turn permeates through their families and community. We firmly believe that this in turn enables an Organisation to grow and flourish and equips it to be able to respond to the ever growing demands of today's quickly changing world.
We challenge your thinking so you achieve more and we inspire people to discover their best selves.
Through our sister company ConnectWrx we bring you new and innovative SaaS systems that will allow your people to impact Tomorrow, Today.
We have recently launched the Kata School Ireland which will act as a community for anyone wanting to learn and practice Kata.