ICBE Advanced Productivity Skillnet Webinar "The Art of Executing Strategy"
Back to Training
Date:

3 Feb 2022

Time:

1:00 pm to 3:00 pm

Location:

online

Cost:

Free
'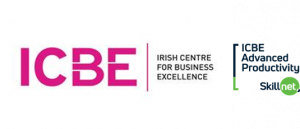 ICBE Advanced Productivity Skillnet Webinar
"The Art of Executing Strategy"
Presented by SA Partners

1-3pm Thursday 3rd February, 2022
Places are limited and booking is essential.
To book your place on this free webinar, click here to visit the event webpage and click the Register Now button
Please feel free to pass this email on to your colleagues/anyone you think will find it of value
Effective strategy execution provides the mechanism to achieve the ideal results your organisation seeks, in the shortest possible time and with least possible resources and cost. Nonetheless, research shows that having an effective 'strategic management process' is one of the key hurdles to success in many organisations. A recent Harvard Business School article, claimed that 90 percent of businesses fail to reach their strategic goals, which is down to the gap between strategic planning and execution. Moreover, another HBS research illustrates that 95% of employees are unaware of, or do not understand, their company's strategy.
Description
Join us for this 2-hr webinar with our strategy deployment experts where
you will find out more about popular deployment tools and techniques.
we will share insights into popular approaches such as OGSM, OKRs, Hoshin and MIS/MOS
our speakers will share ideas on how to socialise strategy within your teams to drive true ownership and widespread engagement
you will learn how to engage teams in strategy deployment & build true cultural transformation by developing the habits and systems that enable success.
(There will be case studies and speakers from a number of blue chip companies such as S&P Global, Roche', Mars, CARNE and many more.)
Agenda
Introduction - Megan James
Running today whilst creating tomorrow – Keivan Zokaei
Break Parallel Sessions 1
A: OKR's Approach for Fast Acceleration - Per Lundquist
B: S&P Transformation Journey - Dina Patel
C: Critical Role of Strategy Deployment in Shingo Journey - Noel Hennessy
Breakout Parallel Sessions 2
D: Key characteristics of a successful transformation journey - Digital fitness and cultural readiness - Toby Hales
E: Creating a Common Social Future - The importance of engagement in global strategy execution  - Mark Fillingham
Summary Discussion - Key Takeaways - Garry Corbet
Panel Discussion
Wrap up & Close
Every participant will have the opportunity to join a 1:2:1 coaching session where we will 'Make it Personal'. You can book this session during the initial workshop. The 1:2:1 session will help you identify an action plan aligned to your own organisation.