ICBE INTERNATIONAL CONFERENCE Accelerating Innovation & Collaboration – Facing the Future Together
Back to Training
Date:

19 Oct 2022

Location:

online
ACCELERATING INNOVATION & COLLABORATION
FACING THE FUTURE TOGETHER
REGISTER HERE TO BOOK YOUR PLACE
Energy Decarbonisation, Digitalisation, Leadership Competencies and Staying Connected - We have listened to our members, and they have told us these are the key challenges they're facing as they transition to the new realities of work.
Contributors to this year's ICBE International Conference will discuss critical future trends and the futurist mindset. ICBE members will share how cross sectoral collaboration has reduced time to successful innovation.
Facilitated by Anton Savage, we will speak with forward-thinking experts and influencers from industry who give us their views on facing the future.
KEYNOTE SPEAKER
Futurist, Founding Partner in Future Navigator
Liselotte Lyngsø, world renowned futurist, will take us along on an exciting journey where She will share her 20 years of experience with spotting trends. It has never been so important to understand the future as it is now - our world is longing for a new sustainable approach - providing a viable and constructive alternative to the many aches and pains of production today. Luckily, the distance from visualizing something to actually doing it has, thanks to digitalisation and the globalisation of talent, never been shorter than today.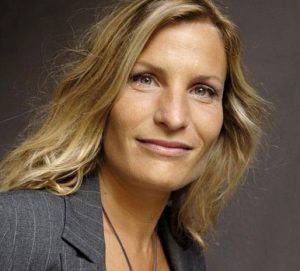 Join with us to hear Lisolette and a variety of Industry Experts discuss how we face the key challenges of the future :
(Further information and speaker details will be released in the near future)
REGISTER HERE TO BOOK YOUR PLACE
Early Bird Fee: €145 +vat
Multiple (3 Delegates): €390 + vat
Multiple (5 Delegates): €595 + vat
Multiple (10 Delegates): €1,000 + vat
Student Ticket: €45 inc.vat
Should you have any comments or questions please contact Paula Dempsey, or telephone + 353 46 9773434.