Knowledge Session "Build and implement a resilient Supply Chain model"
Back to Training
Date:

24 Jan 2023

Time:

11:00 am to 1:00 pm

Location:

online
Presented by Luis Godinho
UK & Ireland Director at Kaizen Institute

Virtual Session - Microsoft Teams
Free Webinar
 Once you have registered, we will send the meeting link to you on the 20th of January 2023
Please feel free to pass this invite on to your colleagues/anyone you think will find it of value
Who should participate?
Professionals involved in supply chain activities
Organisations willing to achieve a resilient supply chain operation capable of facing turbulent times.
Session Outline:
This session presents a practical roadmap to designing and implementing a resilient, demand-driven supply chain model through a case study. You can expect to go through the following topics:
Collect and review data
Analyse data
Define product groups and establish a Supply Chain strategy
Define the pull planning model – capacity planning and stock management
Define forecast model for key product groups
Pilot phase: testing, reviewing, correcting, automating
Roll-out phase: exceptions management, extended model, planning, deployment, support standards, results, sustaining changes and future improvement steps.
Session Outcomes
Learn how to establish a standard model for demand forecast and framework conditions for customers/clients
Optimise and/or eliminate standardised planning/capacity model and capacity fluctuations
Define MRP specifications (planning/customer).
Luis Godinho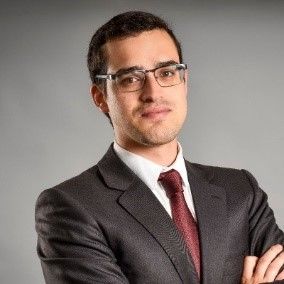 UK&I Director | Kaizen Institute
Part of Kaizen Institute since 2010, he recently undertook leadership of the UK&I region. He has a strong track record of international project delivery in the field of Operational Excellence and Continuous Improvement methodologies using Kaizen, Lean and 6 Sigma. He is also an expert in strategy design and implementation, consistently achieving world-class results.
Kaizen Institute is the original and premier provider of KAIZEN™ services
We support companies of all sizes in all market segments, providing them with a sustainable, competitive advantage. The history of Kaizen Institute began in the mid 80's. We have the longest history of consulting and training organisations around the world, specifically in the fields of KAIZEN™, Lean Management, and Continuous Improvement. Today, Kaizen Institute is present in 40+ countries around the world, and employs over 750 consultants to deliver exceptional transformation projects to our clients.