CREATING IDEAL BEHAVIOURS "Discover how to engage the head, hands & hearts to create a culture of Deep Excellence in your organisation"
Back to Training
CREATING IDEAL BEHAVIOURS "Discover how to engage the head, hands & hearts to create a culture of Deep Excellence in your organisation"
Register Here : CREATING IDEAL BEHAVIOURS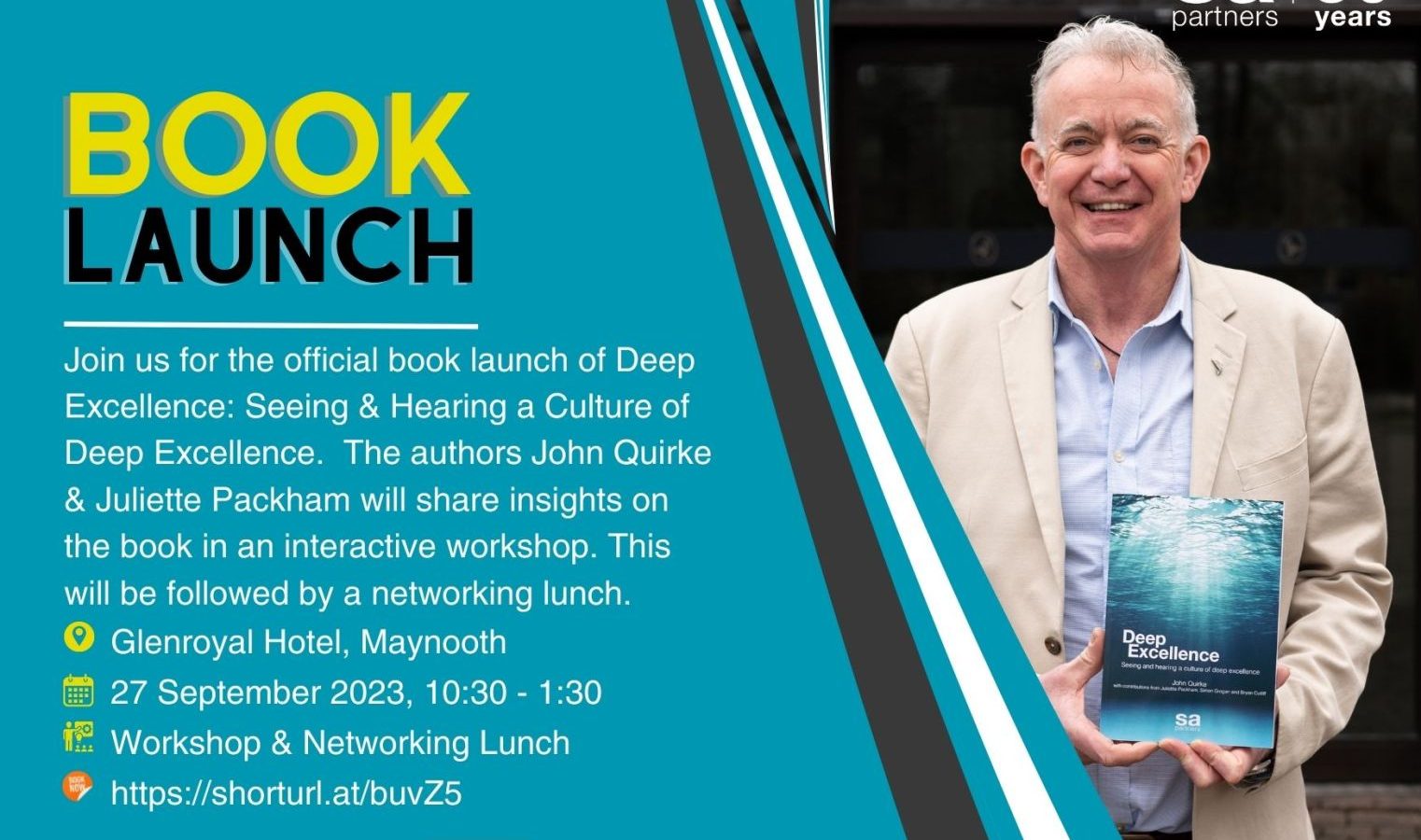 ICBE Advanced Productivity Skillnet is delighted to support this free event.  Featuring an interactive workshop, Authors John Quirke and Juliette Packham will launch and share insights from their new book " Deep Excellence : Seeing and Hearing a Culture of Deep Excellence.
Deep Excellence is a book about people, human nature, humanity and preparing for the future. Written in a thoughtful, unpretentious, and empathetic style, the authors usher the reader through a story of learning, challenging current mental models, provoking new ways of thinking and acting with purpose.
The workshop will be followed by a networking lunch. In the afternoon there will be a limited number of half hour 1:2:1 sessions with the authors.