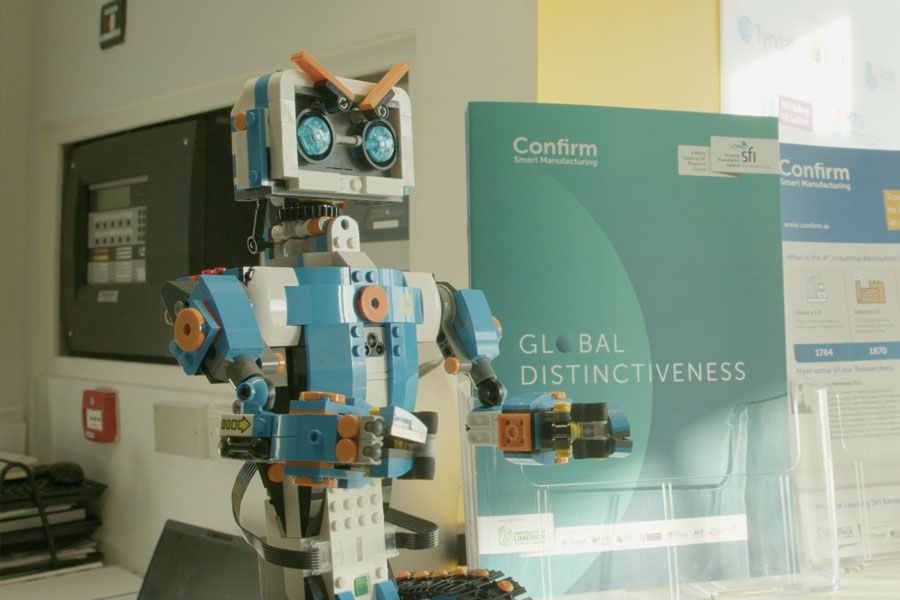 Sustainable Leadership Launch – Highlights Video
We had a full house at the January launch of our extensive new study into leadership in Ireland today – Sustainable Leadership for a Post-Digital Age – which we carried out in collaboration with the Kemmy Business School, U.L.
This study engaged with 72 top leaders in Ireland, many working in multinationals, and involved both focus groups and in-depth interviews.
Sarah Kieran, Assistant Dean of the KBS Academy, who led this research said: "Leaders in Ireland today are challenging the traditional norms of leadership because they can see that the romanticised view of leadership, the hero-leader at the top of the organisation, is not relevant for the times we live in. They recognise that leadership must be encouraged and sustained down through the organisation and know a more human-centric approach to work is the only way forward. They believe that without significant changes in organisations the next generation will not step up to lead."
Speakers shared their leadership journeys, both professional and personal, what they learned along the way and their expectations for the future:
Carolan Lennon, Country Leader for Salesforce Ireland, shared her leadership journey and what she feels are the most important skills in her toolkit today. "Hybrid work brings challenges – it's harder to get momentum, drive culture, and achieve engagement and motivation… how can we develop leaders remotely …. how can we help up and coming leaders".
As part of our panel discussion, James Herbert, Director, Global Operations Strategy at Boston Scientific, spoke about investing in leaders in this new way of working. "How do we enable leaders to engage? What does leadership look like going forward?"
Eamonn Murphy, Managing Director, ICBE, said: "Ensuring sites remain strategically relevant amidst the growing trend of de-globalisation is a key concern for leaders in Ireland. Many of those interviewed said hybrid work is having mixed results. It can lead to increased inclusivity and connectivity, but it can also prove harder to influence and negotiate at corporate level, with fewer opportunities to sell an idea or secure investment."
One of the key outcomes of the research was that leaders stressed the importance of having a strong network of like-minded people to support them on their journey.
In response ICBE, in collaboration with the Kemmy Business School will launch a unique immersive leadership programme later this year to facilitate this type of peer-to-peer networking and support. This programme will be for Senior Leaders and will be by invitation only.
Full details have yet to be confirmed, but those interested from our member organisations are invited to email vivienne@icbe.ie with an expression of interest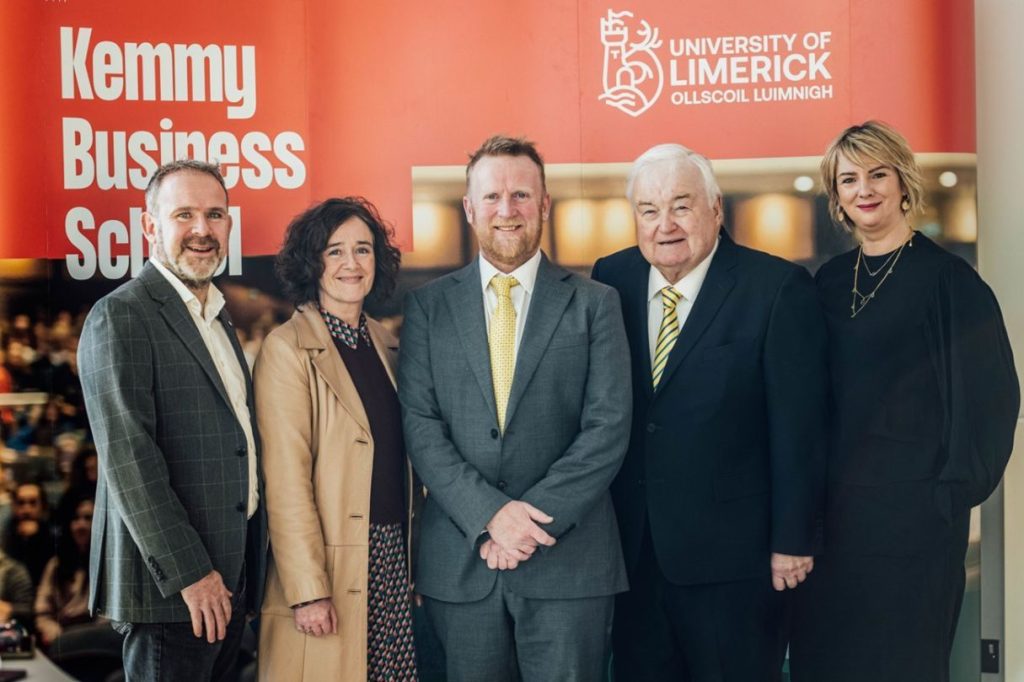 Photo (l-r) James Herbert, Director Global Manufacturing Strategy, Boston Scientific, Vivienne Kiernan, ICBE Customer Relations Manager, Prof. Finbarr Murphy, Exec. Dean Kemmy Business School, Prof. Eamonn Murphy, MD, ICBE and Dr Sarah Kieran, Ass. Dean, Academy, Kemmy Business School, UL