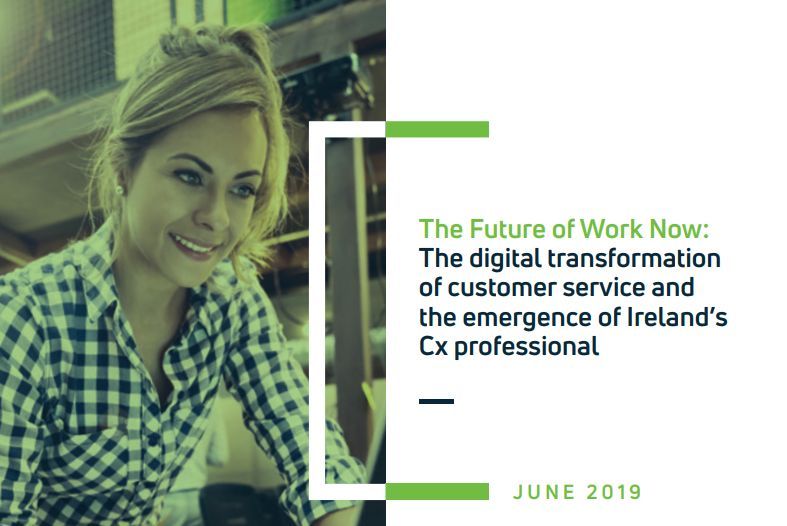 The digital transformation of customer service and the emergence of Ireland's Cx professional
Today the ICBE Advanced Productivity Skillnet in partnership with the Department of Work and Employment Studies at the Kemmy Business School in the University of Limerick, launched a detailed research report into the impact digital transformation will have on Customer Experience (Cx) employees. This research was supported and funded by Skillnet Ireland.
The research found that Cx employees are undergoing a significant transformation in their work because of new technology.
The report also identified that while many skills are not new, it is the level and frequency to which they need to be applied that has changed. 'Skill dexterity' needs to be developed in Cx employees of the future.
The report recommends that Human Resource Management in organisations need to work with the organisation's leaders to continue to develop new approaches to designing jobs, develop real-time learning opportunities and create positive work environments where Cx employees can thrive and apply dexterity to their skills.
Files
The digital transformation of customer service and the emergence of Ireland's Cx professional