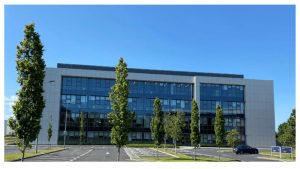 In September of last year, US specialist software firm Legato Health Technologies announced the establishment of the Global R&D Hub in Limerick with the creation of 60 jobs. By the time its President visited Ireland for its official opening in November, the job count had doubled to 120.
"We looked at the potential opportunity and what we could do for the organisation and told the story internally. It grabbed a lot more attention," explains John Shaw, Country Head of Legato Health Technologies. John is an experienced chief information officer with a number of multinationals. His previous role was as founder and CEO of the Data Value Hub, an Enterprise Ireland funded organisation founded to help enterprises in Ireland benefit from AI.
The availability of talent, ease of doing business, business friendly climate, strong labour productivity added to the long history of US multinationals in Ireland, all contributed to the rationale for the organisation establishing its first European base in Ireland, he says, as well as the added excitement about expansion possibilities here.
Legato Health Technologies is a wholly owned subsidiary of the giant US health insurer Anthem, which has over 40 million subscribers. Legato, which itself has 20,000 employees, provides health-related software and IT solutions for its parent and has major operations in India and The Philippines.
The organisation is currently on a journey to become a health assurance company with an increased focus on prevention. Healthcare costs have rocketed in recent decades. Research from the World Health Organization (WHO), shows that while real wage inflation has risen by 16% since 1960, the cost of healthcare in that same period has mushroomed by 800%, John notes.
Innovations in modern medicine mean many more diseases can be treated well but preventing problems occurring in the first place is a much smarter approach for patients as well as healthcare providers.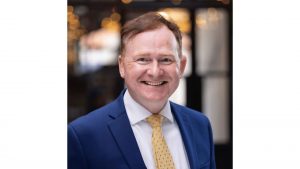 "People are living longer and the older you live the more expensive your healthcare becomes. We want to offer people not only a long life but a healthier longer life. In Ireland, someone born today can expect to live to 95."
"In 2030 we will be living in a world of preventive healthcare. We currently know more about the health of our car than we do about our bodies. The future is not only about a world of personalised medicine. We will also understand large population risk as well," John notes.
By way of example, he says that a spike in temperatures on the Paris metro, for instance, could indicate an impending viral outbreak. Having the right data tools in place could provide an early warning of this, preventing or at least reducing a spike in infections.
Currently the focus of demand for Legato is on the internal needs of its parent but John foresees a day when 'blue sky' thinking will see its people developing solutions that will move beyond the organisation's own proprietary needs.
That's one of the key reasons why the staff Legato have been recruiting are those who can think for themselves. "We are hiring talented people who can hit the ground running when they come on board. We're not just hiring for technical qualification or experience, we're also hiring for positive attitude. The people who will do well in our business are those who are optimistic, are team players, who are agile and who are comfortable with ambiguity. They are people who don't need reminders and who radiate energy," he observes.
Legato's Limerick base provides proximity to two high-quality third level institutions, the University of Limerick and the Technical University of Shannon. John notes that the organisation has been able to interact with the Presidents of both institutions who have been hugely supportive. Legato has talked to many of the other universities in Ireland too.
"As a new brand, we're conscious that we have to tell our story. People need to get to know who you are. We are aware that we have to build the relationships through the alumni of the universities. Everybody that we have hired has gone through one of Ireland's universities so that has helped us too"
"We talk about building a career rather than a job. Our career development model follows the Engineers Ireland career development model. We are currently going through an exercise to certify to that standard. We are also working with the Great Place to Work team to certify for that too. It is not just about getting the badge but it is also the real value, the wisdom and seeing good ideas that we can adopt," he adds.
Legato is working with a number of Government funded research centres such as CEADAR, Ireland AI research centre, as well as The Analytics Institute and HealthTech Ireland amongst others.
The organisation has also recently become a member of ICBE.
"What I like about ICBE is the innovative way in which they go about things. They are challenging their members to think differently about business. How do you get organisations to collaborate? How do you get them to share best practices? Its back to teamwork and trust. A certain type of organisation will join – those with openness and collaborative nature in their culture, organisations that want to demonstrate the good things that they are doing."
Legato Health Technologies is on target to employ 120 people by the end of this year and appears to have a bright future in a dynamic, high growth sector.
ends