Skillnet Ireland, the business support agency of the Government of Ireland, has welcomed the focus on talent within Budget 2022 and the Government's decision to increase its funding allocation for 2022.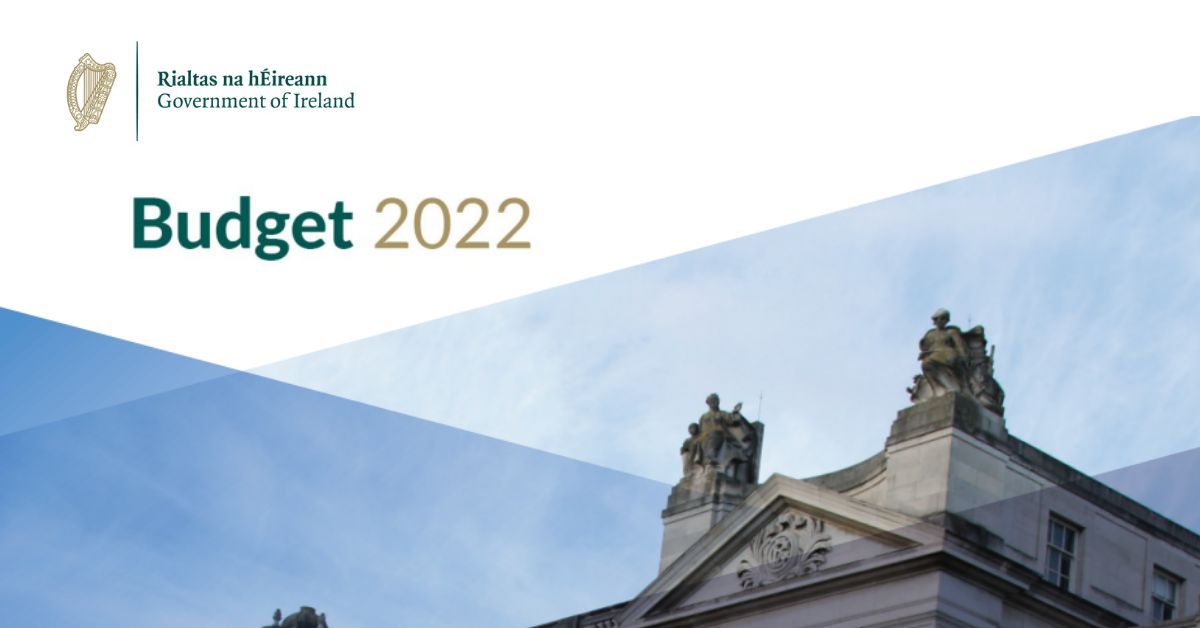 Today's budget saw the talent agency receive total exchequer funding of €42 million for 2022 through the Department of Further and Higher Education, Research, Innovation and Science. Skillnet Ireland's exchequer funding will be further leveraged by over €22 million in private sector matched funding, amounting to a total investment of €64 million in talent for enterprise in 2022.  
As the economy continues to recover from recent disruption, talent development remains vital in ensuring businesses are prepared for future challenges, including rapid digitalisation and climate action. Ensuring Ireland has a robust talent pipeline will be instrumental in growing FDI investment in 2022 and beyond. 
Skillnet Ireland has secured additional resources for scaling the vital work we are leading on in the arena of talent for climate action.  Today's investment will also enable the expansion of programmes in digital transformation, SME leadership development and business innovation. 
Commenting on the funding, Minister for Further and Higher Education, Research, Innovation and Science, Simon Harris TD said:  
 "Supporting the innovation, growth and resilience of businesses in Ireland is a key focus of my Department and a fundamental way we achieve that is through developing the talent firms need to thrive. Skillnet Ireland's impact in supporting businesses to adapt to short-term challenges as well as identifying and developing the long-term talent needed to compete in growing markets globally has been significant. This increased investment in Budget 2022 reflects this success and will see the organisation increase its support in key areas in the coming year." 
Speaking after the Budget 2022 announcement Skillnet Ireland Chairperson, Brendan McGinty said: 
"Today's investment in Skillnet Ireland is a testament to our work in driving innovation and supporting business growth through talent. The agency's focus on strategic talent development has yielded notable success in recent years, helping businesses to weather challenges and in positioning the Irish economy for long-term resilience and growth. The funding confirmed in Budget 2022 will enable Skillnet Ireland to expand its vital support for businesses and workers in Ireland, across all regions." 
Skillnet Ireland will launch a number of new talent initiatives in 2022 helping to ensure Ireland's economy remains competitive. Designed in collaboration with key industry bodies, this pipeline of industry-developed programmes will provide valuable support to businesses large and small, ensuring they are prepared for future challenges.    
Skillnet Ireland Chief Executive, Paul Healy said: "Our economy remains in a challenging position, and today's Budget announcement is yet another powerful endorsement by Government of Skillnet Ireland's work in developing Ireland's talent base. With this investment, we will expand our supports to business growth and innovation, and address the significant challenges facing firms today including digital transformation, climate action, and the new world of work." 
Skillnet Ireland supports businesses in solving their talent challenges. Working in partnership with 57 industry bodies and clusters, the agency supports over 21,000 businesses every year, of all sizes in every sector throughout Ireland ranging from SMEs to multinationals.  
Skillnet Ireland also partners with over 1,200 FDI firms, with a strong focus on Medtech, biopharma, technology, manufacturing, and international financial services sectors.