28/09/2023
Duration:

1 hour

Category:

Professional Development
What's holding your Equality, Diversity and Inclusion (EDI) agenda back? What moves it forward? Building a sustainable people culture where EDI is prioritised is essential for aviation organisations that want to thrive and compete for talent. This webinar will explore the elements needed to successfully embed cultural change with a focus on leadership. It will share the steps needed to make EDI culture a priority that sticks, with tips and tools to navigate the challenges that can hinder progress. The session is informed by latest research and supported by aviation industry case studies. Attendees will gain practical support and tools to take immediate action.
Learning Objectives:
Gain oversight into the psychology of change and challenge of shifting mindset.
Identify the key barriers that hinder EDI progress.
Learn five actionable steps to gain leadership buy-in and alignment.
Get insights through real world aviation case studies showcasing practical application.
Who should attend?
HR, Business and EDI Leaders/Managers.
About Pippa Halley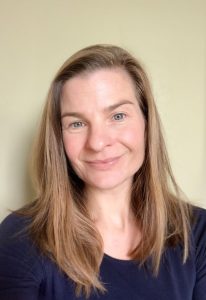 A workplace culture and communications expert with over 17 years' experience supporting organisations with positioning strategies. Pippa works with HR, EDI and Business leaders and managers to assess and transform workplace culture, with a specific focus on equality, diversity and inclusion.
In the past few years, she has been involved in EDI research at Dublin City University, supporting academic colleagues with the design and delivery of comprehensive EDI research within aviation. She led a team in designing and developing culture measurement frameworks for a software startup, advising a broad range of organisations from across legal, aviation, consultancy, manufacturing, financial services and construction.
She has extensive experience working in-house as a strategic communications specialist within the private and public sectors across higher education, financial services and consultancy. During her time at Bank of Ireland, Pippa was involved in the development and delivery of strategic communications to support and drive the largest transformation ever undertaken at the bank
Recommended Background Material