Achieving Breakthrough Results… No Really! FranklinCovey 4 Disciplines of Execution (Webinar)
Back to Training
Date:

24 Mar 2021

Time:

11:00 am to 12:00 pm

Location:

Webinar
Achieving Breakthrough Results … no really!
Starts at 11am
45-minutes followed by Q&A
Wednesday, March 24th
To book your place on this free webinar, contact alison@icbe.ie
We are excited to invite you to take part in this session, which centres on driving exceptional business performance, and let's face it, we could all do with a boost when it comes to seeking out better results.
Ray McGrath, Head of the European FranklinCovey Strategy Execution Practice will take us through the critical elements to this highly relevant challenge for us all.
Ray will also provide context around the case for even considering a more structured and disciplined approach to Strategy Execution in the first place & will go beyond theory and with worked examples, step us through the essence to Covey's  'The Four Disciplines of Execution®' .
This event draws from over 17 years' of professional Strategy Execution delivery.
For leaders and managers seeking the achievement of breakthrough results, particularly when you know that such achievements necessitate broad and deep changes in human behaviour, this compact and practical session is an absolute must.
See you there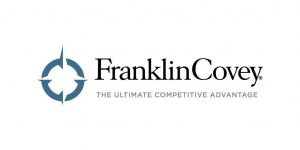 Facilitator: Ray McGrath
Ray McGrath is a seasoned executive with a proven track record for achieving exceptional results with people and organisations in the UK, US, Central Europe and in the Middle East.
He began his career in the Avionics Industry and spent 11 years excelling in the field of software and systems engineering with Smiths Aerospace (now GE Aviation). Having become one of the youngest business development executives in Smiths history and developing a real taste for leadership and people development in the process, he left the Avionics Industry to take senior roles in the High Tech arena holding both European and International positions in Select Software Tools, Princeton Softech, Alternative Business Solutions and The MessageLabs Group.
From 2007 through to early 2014 Ray held a position on the board of Directors for NextiraOne (latterly acquired by Dimension Data) a $1.1Bn Managed Services organisation, and was responsible for Services/Operations as well as HR. This Board level accountability for both the customer and employee experience through this period proved to be critical grounding for Ray as a business execution specialist.
In parallel with the corporate journey Ray had also built his own management consultancy business and through this vehicle he engaged with UK and International organisations delivering coaching
and development particularly in Execution, Leadership and Communication skills. This has proved to be an invaluable platform for him to develop deep coaching skills and he has built a portfolio of
clients since 2004 where structured mentoring for leaders in both the private and public sector have delivered exceptional results.
The FranklinCovey Execution journey began in 2006 for Ray where as an executive in the MessageLabs Group he participated in one of the first Strategy Execution programmes outside of the US; it is very
evident that his appetite for the application of the disciplines to real situations in both simple and complex businesses has never waned since those early days and Ray's appointment in 2014 as UK Strategy
Execution Practice Leader at FranklinCovey has proved to be highly impactful as he has architected and led a series of successful Execution programmes across a broad and deep range of clients since
that point.