Aviation Update Series – Presents Ulick McEvaddy CEO Omega Air Services
Back to Training
Date:

12 May 2021

Time:

1:00 pm to 2:00 pm
Aviation update Series 2021 – Presents Ulick McEvaddy, CEO Omega Air Services 
Wednesday, May 12th at 1pm
40 Minute Free Session  (plus Q&A)
We are delighted to present Ulick McEvaddy in the next session in our series of Aviation Updates presented by the Aviation Skillnet.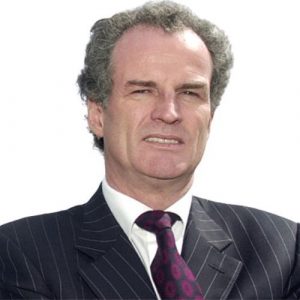 Ulick and his brother are the co-founders of Omega Air Inc, and he continues to serve as Chairman at Omega Air Refueling Services. Omega Air is the first and only commercial company in the world that provides air-to-air refuelling services and does so across the globe, a testament to Ulick's ambition, experience, and skills. Ulick is a former Irish Army officer, and his ties to the military continue to this day as Omega is the commercial supplier for the US Navy and Marine Corps air-to-air refuelling capability. They also provide services for US military allies including the Royal Air Force, Royal Australian Air Force, and Finnish Air Force.  Ulick has also been involved in high-profile national projects, such as the proposed expansion of Dublin Airport..
Session Outline:
Geopolitical forces and the shifting international, political and security situations affecting the global aviation industry:
China
Middle East
India
Australia
As a result of Covid 19, the aviation sector is facing both the biggest economic crises in its history, and also has to address its environmental impact.
Can the aviation industry ever become carbon neutral?
This session is presented in conjunction with Professional Training Centre:   https://www.professionaltrainingcentre.com/