ICBE Advanced Productivity Skillnet Lunchtime Bites Webinar "Building and sustaining a behavioural based improvement culture"
Back to Training
Date:

27 Apr 2021

Time:

1:00 pm to 1:30 pm

Location:

Online session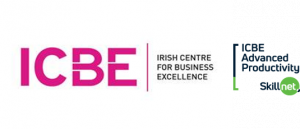 ICBE Advanced Productivity Skillnet Lunchtime Bites Webinar
"Building and sustaining a behavioural based improvement culture"
Presented by John Quirke, S A Partners
1pm Tuesday 27th April 2021
(20mins panel discussion with 10min Q&A)
Places are limited and booking is essential.
To register for this free webinar, visit our Website & Book A Place
Once you have registered, we will send the meeting link to you on the 26th April
Please feel free to pass this email on to your colleagues/anyone you think will find it of value
ICBE Advanced Productivity Skillnet brings you this practical webinar on how to creating and sustaining an improvement culture that is underpinned by behaviours.
Description
The webinar will focus on behavioural based improvement culture.
Why a focus on behaviours is so important.
How do we identify ideal behaviours.
How do we define measures for behaviours (KBIs) that are relevant and value add?
How we bring behaviours to life (and mind them) within defined business systems.
John Quirke, S A Partners
John is a certified Shingo Institute Facilitator and Shingo Consultant where his focus is on principle-based system improvement. John is also a Master Lean Coach from Cardiff University and holds an MSc in Chemical Oceanography, a BSc (Hons) and a Law Degree BCL
He has gathered significant experience in pharmaceutical, bio-pharmaceutical, and medical device industries in both the technical and cultural aspects of this sector.  John now leads S A Partners Global Life science sector which has grown significantly over the last five years.
He joined S A Partners in December 2009 and became a Partner in 2013.  Before joining S A Partners, John was Director of Operational Excellence at Cordis Johnson & Johnson, and prior to this held the position of European Lean Six Sigma Manager at Millipore B.V.  John's initially industrial training was with Fujitsu Corporation in Japan where he worked as Chemical Process Engineer.