Date:

24 Nov 2021

Time:

9:00 am to 4:00 pm

Location:

Online session

Cost:

€400.00 – €500.00
Overview
This is a 2 day programme 24th & 25th November 2021
Non- Members €500 – Members €400
Sponsors play a vital role in a successful six-sigma project implementation. They provide a significant support to project teams by removing various road blocks during the project cycle and ensure that the team is marching successfully towards the goal. Also they act as a bridge between the project team and organization management. Without Sponsors, efforts can become entangled with internal obstacles, become misaligned with core business objectives, lose focus and track of time, and may not yield expected benefits.
This training is designed to enable you to be a successful sponsor and successfully support Six-Sigma DMAIC competence building across your organization and ensure project successfully deliver results.
Cost per person
Who Should Attend?
| Change agent | Project sponsors | Black Belt/ MBB | Business Process Improvement Managers|
Who training delivery method and date:
This is a 2- day training will be delivered online via Microsoft Teams with morning and afternoon sessions – (times TBC)
Upon completion of this training, as a sponsor you will gain in depth knowledge of the following:
The importance of having an active project Sponsor
Sponsor expectation from the project
Understand the roles and responsibilities of the sponsor
Sponsor interaction with project team, process owner and project mentor
How to select the right personnel to lead the project
Project selection criteria
What makes a good project charter
Understand how a DMAIC project runs (steps, tools)
Follow up a DMAIC project by asking the right set of questions at the tollgate reviews
Understand the critical elements for sustaining the project results and momentum
Instructor Profile
Hammad, B.Sc., M.Sc., Ph.D., SSMBB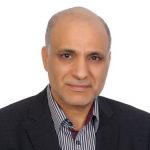 Hakeem is an internationally recognized thought leader and expert in developing and implementing Operational Excellence programs with undisputed break-through results.
He is the founder of the Xi Horizons Consulting based in Limerick Ireland since 2010.( www.xi-horizons.com)
Experience
Hakeem is a certified Six-Sigma Master Black Belt (Dell & Motorola) with great experience in training and coaching continuous improvement teams and executives over more than 25 countries.
He has more than 20 years of extensive global experience of leading  Lean Transformations and Strategic Six Sigma deployment in Manufacturing, IT, Quality, Services, Supply Chains, Engineering, sales.
He Implemented a TRUE lean transformation programs with breakthrough productivity and quality results across Ireland, USA, Costa Rica, Puerto Rico, China, India, Holland and Switzerland….
He also Implement Focused Improvement programs at Nestle in Egypt and Morocco from scratch and now they are reference sites in Nestle
Hakeem led the Business Process Improvement Programs for Dell EMEA and was the first certified MBB for Dell outside USA.
Also He was the Global Director of Operational Excellence for Boston Scientific CRM Division across Ireland, USA and Puerto Rico.
Business sectors
Electronics, Pharmaceuticals, Nutrition Medical devices, Medical Optics, Logistics and Transportation, Food and Beverage Industry.
Qualifications
Certified Six-Sigma Master Black Belt
Certified Kaizen Champion
Certified in Change Management
D. in Complex Systems Modelling
Sc. In Industrial Applied mathematics
SC. In Mathematics and Statistics
Certified Shingo Affiliate
Specialist Areas
Shingo Enterprise Excellence
Genuine Lean Transformation
Lean High Performance QC Labs
Productivity Improvements
Six Sigma Training and Mentoring
Kaizen (Rapid Improvement Events)
Standard Work development and IMPLEMENTATION
Coaching and development for High Performance Teams