Date:

1 Dec 2021

Duration:

1:00 pm to 2:00 pm

Time:

1:00 pm to 2:00 pm

Location:

Webinar

Cost:

Free
We are delighted to welcome Simon Haigh and Sandra Healy to present this interactive one hour free webinar on:
Inclusion in a Hybrid World
In this interactive program Sandra Healy and Simon Haigh will cover:
Inclusion – building a workplace where people want to work – How can this be achieved?
Hybrid disruption in a VUCA world – challenges, including case studies and research – A discussion of how workplaces are being disrupted and what this means for individuals, management & leadership and organisations.
Inclusion through Inclusive leadership, inclusive leadership mindsets and behaviours in a hybrid world.
Into Action – Action Plan for organisations to create an inclusive working environment in a hybrid world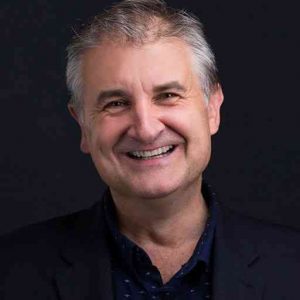 Simon Haigh
Simon is a recognized global expert on leadership, mindset, brand growth, negotiation, dealmaking, business.  He is in demand as a leadership, brand & mindset growth strategist, as a certified leadership coach, consultant, trainer, lecturer (negotiation and deal-making), mentor, author, speaker and media host.  He is a tri-qualified (England & Wales, Australia and Ireland) commercial lawyer who, as an entrepreneur, has built and sold out of a number of technology, luxury items and travel companies. He has been a C-suite (NANA, Dell, BHP, Xilinx, Eneabba Gas) executive and sat on boards across different industries, four continents over 28 years.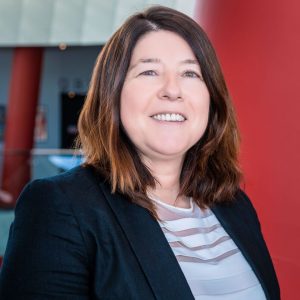 Sandra Healy
Sandra is CEO and founder of Inclusio.  In 2018 she established the DCU Centre of Excellence for Diversity and Inclusion. In 2020, after 4 years in R&D, the team spun-out Inclusio – a first of its kind, science-based, data-led diversity and inclusion platform, designed to measure and enhance company culture. Sandra is an Organisational Psychologist and an NLP Master Practitioner. Over 15 years she has championed and driven diversity and inclusion practice across industry and is considered one of the country's leading experts. Sandra joined the Expert Advisory Group for Ireland's Citizens Assembly on Gender Equality in 2020, is a member of the Diversity and Inclusion Leadership Council for An Garda Síochánan. In 2021 Sandra was named Entrepreneur of the Year at the Diversity in Tech Awards. Inclusio was shortlisted for The Knowledge Transfer Ireland Impact Awards in October 2021.Inclusio was a finalist in the  European Compliance and Ethics Awards in 2020.
Any queries may be directed to annette@icbe.ie