Diversity and Inclusion for Management – 1 Day Workshop | Available as in-company programme
Back to Training
Date:

Date to be Decided

Time:

Times to be Confirmed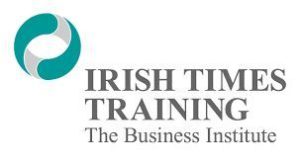 Diversity and Inclusion for Management - 1 Day Workshop
Training Provider:  Irish Times Training
Dates: On Request | Available as in-company programme 
Funded Cost with 20% funding applied : €1,156
Introduction 
Irish workplaces are more diverse than ever before. With the number of international students graduating in Ireland having doubled in recent years, cultural diversity is set to become the norm across all employment sectors.
Research carried out in Ireland has shown that employers who can appreciate diversity in all its forms, be it cultural, skills mix, personality or other factors, achieve greater levels of success and growth. Workplaces that pro-actively value difference achieve better talent retention, creativity and effective teamwork.  Acquiring competence in building creative and dynamic workplaces where everyone is equal and everyone's voice is heard is now an essential skill to organisational development which benefits both employers and employees.
Overview 
This practical 1-day programme aims to support participants in acquiring the necessary skills to appreciate and value diversity in order to transform their workplaces into creative and dynamic hubs.  Delivered in workshop style, participants add to their skill set and confidence while building self-]awareness and acquiring practical tools to pave the way for a diverse and inclusive working environment.
Course content may include:
The 6 keys of Inclusive Management
Where to start when building a culture of inclusion within your team
Practical things to be aware of as a manager in improving inclusion and therefore performance through psychological safety and trust
A "One-Team" Culture: building a culture of inclusion through the three elements of Leaders, People, Ideas
A Business Case for Diversity: levels of diversity and appreciation of difference
From Policy to Practice: Creating a non-discriminatory environment
Inclusive Leadership and Workplace Behaviour: leadership styles and their impacts on inclusiveness
Personal Action Plan: steps to take to create an inclusive working environment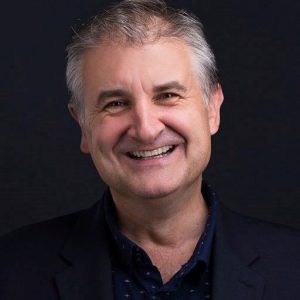 Facilitator:  Our proposed Subject Matter Expert for this course, Simon Haigh, specialises in designing and delivering Diversity, Equality & Inclusion programmes.   With University of Southampton, Simon developed a customised DEI training programme for the Executive Learning Programme in 2020 and 2021.
For more information on this course and other Equality, Diversity and Inclusion funded Training, or to request dates please email maeve@icbe.ie or visit our website