ICBE Advanced Productivity Skillnet Lunchtime Bites Webinar "Lean Service Operations Management"
Back to Training
Date:

29 Sep 2021

Time:

1:00 pm to 1:30 pm

Location:

Webinar

Cost:

Free
Presented by Alex McDonnell
Expertivity
1pm Wednesday 29th September 2021
(20mins panel discussion with 10min Q&A)
Places are limited and booking is essential.
To register for this free webinar, visit our Website & Book A Place
Once you have registered, we will send the meeting link to you on the 27th September
Please feel free to pass this email on to your colleagues/anyone you think will find it of value
ICBE Advanced Productivity Skillnet brings you this practical webinar on Lean in Service Operations
Service Operations Management is the science and discipline of empowering teams and managers with the new information and insights required to cocreate higher organisation-wide performance in modern service, knowledge-work organisations or business support functions.
Traditional non-service sector organisations are mostly complicated, and most management tools and methods were designed to solve their complicated problems.  Service and Knowledge-Work organisations however are mostly complex, a difference that's profound in its implications for the skills, tools and methods required to dramatically improve their performance. Team leaders and managers of business support functions, service and knowledge-work organisations who have developed these new skills, methods and tools have seen their CX soar while doubling or even trebling their productivity in less than 6 months.
Learning Outcomes:
Lean Service Operations Management…… the new science and disciplines necessary for managing complex organisations in a volatile world.
Complicated – Complex… what's the difference and why does in matter.
Beyond managing to cohering … why it matters to the modern knowledge workforce.
Why Service Operations Management is a key foundational requirement for sustaining Lean

Alex McDonnell – Expertivity : Alex is one of Europe's leading experts in helping service and knowledge work organisations build Enterprise/Operational Excellence (including Lean and Six Sigma) as a core competence throughout organisations.
He is an exceptionally experienced management practitioner and holds a BA in Management, an MBA, an MSc in Lean Management Systems, a diploma in Systems Thinking from MIT and is a certified Lean Six Sigma Master Black belt (LSS MBB).
Contact Details: Alex McDonnell, CEO Expertivity Technologies amcdonnell@expertivity.com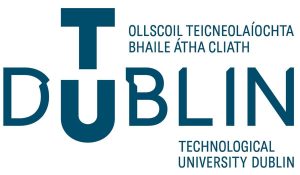 Expertivity Technologies, who have been helping service and knowledge work organisations to dramatically improve their performance for nearly 20 years and the Technological University Dublin, have come together to develop and deliver a level 7 programme designed to develop these new skills, methods and tools in Service and Knowledge-Work organisations. This programme is designed to dramatically improve the performance of both public and private sector organisations which together account for over 80% of modern economies.
Modules 1 & 2 of this hands-on, practitioner-led programme build the foundational skills, methods, and tools for managing in a complex organisation. With these foundations in place, the more advanced management practices of Lean Management, delivered in module 3, are easier to deploy and more likely to embed and sustain over time.
Module 1 - Developing The High Performing Team Leader
Module 2 - Interteam Dynamics and Optimising Team Performance
Module 3 - Understanding and Applying Tools for Continuous Improvement
More detailed information will be sent to registrants following the webinar.  ICBE Advanced Productivity Skillnet will provide funding support to organisations who are interested in upskilling their employees in this area. Course Link : Service Operations Management Course