International Women's Day: Leader-shift – How to refill your output with proper input
Back to All Events
Date:

8 Mar 2022

Duration:

08/03/2022

Time:

10:00 am to 11:00 am

Location:

Webinar

Cost:

Free
Celebrating International Women's Day
Gina London, renowned global expert on leadership communications,
presents
Leader-shift
How to refill your output with proper input
We've all heard about the importance of Compassionate and Authentic Leadership -but how do we embody such ideals day to day, during these ongoing times of difficulty, impacted by Zoom fatigue, virtual and hybrid teams and other burnout inducing factors?
Let CEO and founder of the Language of Leadership Gina London help you
improve your awareness and capabilities around:
Time management
Self -care
Kindness
Productivity and more.
Learn how to take more control of the things you can control.  Reconnect your mind, body and spirit during this session reimagining leadership in our post-pandemic world.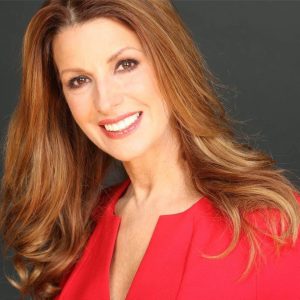 Gina London is a renowned global expert on leadership communications.
With premier clients in five continents, she represents some of the top companies and executives in the world. An Emmy-winning former CNN correspondent and anchor, Gina brings her passion for people and storytelling as she develops leaders to more positively connect and engage with their employees, their board and themselves. Her Fortune 500 clients include SAP, Salesforce, Facebook, McKesson, Merck, Pernod-Ricard, Deloitte, Daimler, JP Morgan and the United States Department of State.
In addition, Gina provides interactive and motivational keynote speeches on the power of communicating with purpose and impact.  She brings her network interview skills when she profiles top leaders like Ford Executive Chairman Bill Ford, Jr; EY Global CEO Mark Weinberger to name a few.
In humanitarian roles, Gina chaired  UNICEF's International Council for two years – leading events at the United Nations in New York and Innocenti in Florence, Italy.  Gina also worked with the first Iraqi women running for Parliament, women's civil rights leaders in the Persian Gulf, and issues activists in Ghana, Egypt, Tunisia, Cambodia, Indonesia, Macedonia and Romania.
A published author and regular news analyst on radio and TV, Gina also currently writes the weekly business leadership column, "The Communicator" for  The Sunday Independent.