Date:

29 Mar 2023

Time:

11:30 am to 12:30 pm

Location:

Webinar
Knowledge Session "Lean for Microsoft Office 365"
29th March, 2023 11.30am – 12.30pm
Presented by William Bruen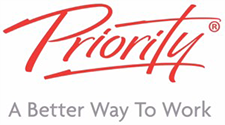 Virtual Session - Microsoft Teams
Who should participate?
People who want to get the most from the Microsoft Office 365 Suite of Tools
Organisations wishing to optimise their use of Microsoft Office 365 Apps & Tools
Session Outline:
This session will help you :
Understand the role of key Microsoft 365 apps
How these technologies can enhance or impact Organisational Effectiveness
Learn what it means to be LEAN using Microsoft 365
Assess current use and how best to support Continuous Improvement using Microsoft 365
Priority Management is a Canadian company founded in 1980. Our network spans across 55 offices around the world working with many of the fortune 100 companies as well as public sector organizations.
Over our years in business, we've built long-standing relationships with people from all kinds of industries and businesses. We've witnessed immense change in the corporate landscape and in workplace culture.
Today, we're trusted by some of the largest public and private sector organisations. We believe that trust stems largely from of our practical, flexible and empathetic approach, as well as the ongoing support we offer to each of our course graduates.