Making 2023 The Best Year Ever – ICBE Members only webinar with Owen Fitzpatrick
Back to Training
Date:

14 Dec 2022

Time:

12:00 pm to 1:00 pm

Location:

online
Making 2023 the Best Year Ever - ICBE Members only webinar with Owen Fitzpatrick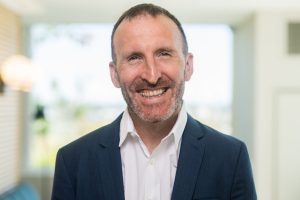 Date:  Wednesday 14th December
Time:   12 to 1pm. 
Email maeve@icbe.ie to secure a place
As we find ourselves nearing the end of Q4, we prepare for another year full of opportunities, challenges and surprises. Many take to making resolutions but inevitably find themselves reverting back to the same old habits. In this session, you will learn why resolutions and best laid plans often go to waste and what you need to do instead to take advantage of the fresh new start of 2023. You will discover how to prioritise what matters most and learn a brand new framework​ to organize your year so you achieve what you want. You​ will become aware of the most important elements of taking care of yourself, maintaining high performance while achieving more work life balance and what science tells us about well being.
About the speaker:
We are delighted to welcome Owen Fitzpatrick, International Business Psychologist, Author and Speaker to present this event exclusively to our ICBE Members.
One of the worlds leading authorities in how to shape behaviour through belief,  Owen has worked with prominent organisations such as Coca Cola, JP Morgan, LinkedIn, Merck, and Pfizer.
He has spoken to audiences in 31 countries and has shared the stage with Richard Branson, Andy Andrews and Seth Godin.  He has authored nine books on behavioural science which have been translated into 21 languages.
Originally from Dublin, Owen now lives in New York City.