Date:

17 Oct 2023

Time:

10:00 am to 12:00 pm

Location:

online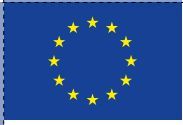 First Officer with Aer Lingus, Flying Instructor & Aerobatic Pilot
Guest speakers from Northern Ireland and the Republic will present their individual experiences on current roles including their challenges and opportunities, while highlighting the breath of career paths in aviation today.
This event will also feature a Q&A panel session. An excellent opportunity for transition students, the next generation of aviation, to ask questions and gain valuable insight into the various educational and professional careers & support systems in place to aid them on their future journeys.
Laura Russell
I am a First Officer with Aer Lingus, a Flying Instructor and an Aerobatic Pilot.
With Aer Lingus, I fly the A320 to short haul European destinations and the A321LR on US routes. I hold an EASA and a UK CAA ATPL with flight instructor privileges for aerobatics and for Advanced Upset Recovery Training which allows me to teach student pilots both at Waterford Aero Club at Waterford Airport and at the British Aerobatic Academy based in Cambridgeshire in the UK.
I compete in power aerobatics at Advanced level. I flew in my first aerobatic competition in 2009. This year, I hope to compete in the World Advanced Aerobatic Championships in Nevada, becoming the first Irish female to do so.
In 2006 I obtained my Private Pilot Licence with Atlantic Flight Training, Cork. In 2016, I completed my Flight Instructor certificate with Atlantic Flight Training Academy and commenced an Integrated ATPL course at FTE Jerez, Spain after winning a cadetship with Aer Lingus.
Previously, I was a Valeo Expert in Optical Engineering based at Valeo Vision Systems in Galway, Ireland. My role centered around the advancement of camera-based technologies for the automotive industry, dissemination of my expertise through internal training courses and attendance of internal conferences, and project managing the development of new optics for the eventual goal of autonomous driving.
I graduated from University College Cork in 2008 with a BSc (Hons) in Physics. In September 2008, I commenced an experimental PhD in the Quantum Optics Group at Tyndall National Institute with funding from IRCSET under the Embark Initiative. My research investigated the interaction of laser-cooled rubidium atoms with optical nanofibres. I completed my PhD in July 2013.