ICBE Advanced Productivity Skillnet Lunchtime Bites Webinar "Building Supply Chain Resilience"
Back to Training
Date:

22 Sep 2022

Time:

1:00 pm to 1:30 pm

Location:

online
Presented by Luis Godinho
UK & Ireland Director at Kaizen Institute

1pm Thursday 22nd September 2022
(20mins presentation with 10min Q&A)
Places are limited and booking is essential.
To register for this free webinar, visit our Website & Book A Place
Once you have registered, we will send the meeting link to you on the 20th September
Please feel free to pass this email on to your colleagues/anyone you think will find it of value
ICBE Advanced Productivity Skillnet brings you this practical webinar with UK&I Director Luis Godinho who will lay out the steps needed to transform your supply chain into a demand-driven, agile operation that will lead to higher customer satisfaction and better operational results. We will also be discussing success stories and best practices.
Some of the key takeaways:
Strategic E2E Mapping of the Supply Chain
Implement a Pull Planning System
Create Material & Information Flow
Increase Resource Efficiency
Reinforce KAIZEN™ Culture
Increase Supply Chain Resilience
Pilot, Assess, Benchmark & Scale
Luis Godinho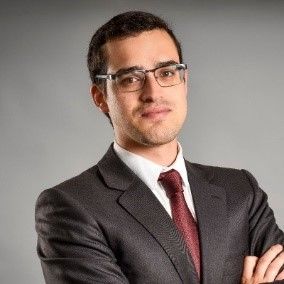 UK&I Director | Kaizen Institute
Part of Kaizen Institute since 2010, he recently undertook leadership of the UK&I region. He has a strong track record of international project delivery in the field of Operational Excellence and Continuous Improvement methodologies using Kaizen, Lean and 6 Sigma. He is also an expert in strategy design and implementation, consistently achieving world-class results.
Kaizen Institute is the original and premier provider of KAIZEN™ services
We support companies of all sizes in all market segments, providing them with a sustainable, competitive advantage. The history of Kaizen Institute began in the mid 80's. We have the longest history of consulting and training organisations around the world, specifically in the fields of KAIZEN™, Lean Management, and Continuous Improvement. Today, Kaizen Institute is present in 40+ countries around the world, and employs over 750 consultants to deliver exceptional transformation projects to our clients.
Definition of KAIZEN™
Over 30 years ago, Masaaki Imai sat down to pen the groundbreaking book 'Kaizen: The Key to Japan's Competitive Success' (McGraw Hill). Through this book, the term KAIZEN™ was introduced in the western world. Today KAIZEN™ is recognised worldwide as an important pillar of an organisation's long-term competitive strategy. Since introducing this term as a systematic approach for business improvement, companies that implement KAIZEN™ have continually yielded superior results.
"KAIZEN™ means improvement. Moreover, it means continuing improvement in personal life, home life, social life, and working life. When applied to the workplace KAIZEN™ means continuing improvement involving everyone – managers and workers alike." Masaaki Imai, Founder of Kaizen Institute.