Date:

19 Sep 2022

Time:

11:00 am to 12:00 pm

Location:

online
Advanced Productivity
3 days of effort over 3 weeks
(includes project & mentoring with Dave Clarke)
Costs (per person):  €495 Member / €800 Non-Member
Start Date: Monday, September 19th : End Date: Friday, October 7th (detailed schedule below)
Enquire for in-company options
For more info / to book a place, contact kate@icbe.ie
This Level 1 data literacy course is aimed at anyone who wants to understand and improve their overall data analytics maturity and is designed for those working in operations, engineering, manufacturing and R&D professionals
Click link to view Course Structure:  Data Analytics Structure Overview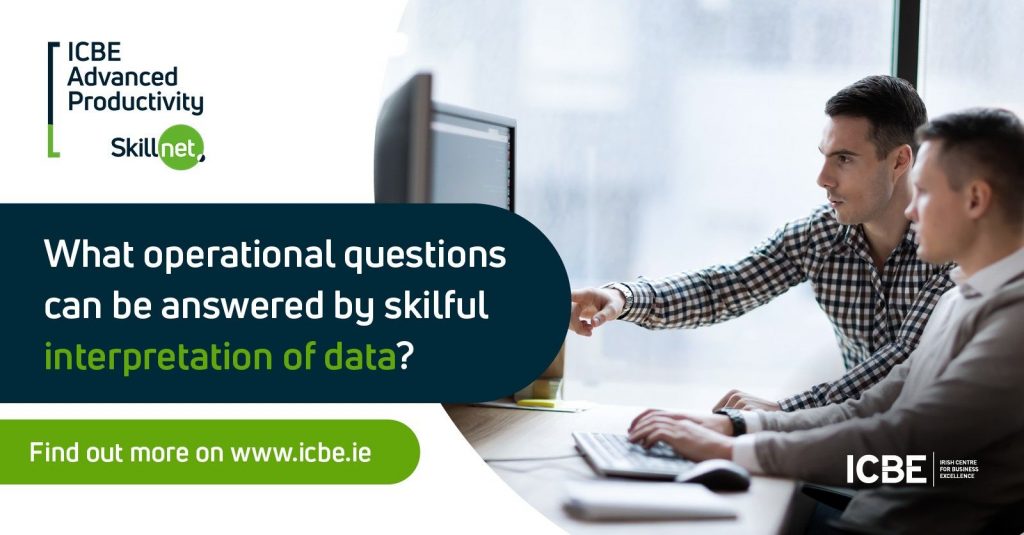 Learning outcomes:
Become equipped with an understanding of what operational questions can be answered by skilful interpretation of data.
Get to grips with how data can drive decision-making in your business, resulting in better outcomes.
Learn how to work with different processes, tools and methodologies in order to build effective and efficient data analytic projects and programmes.
Equip yourself with the skills necessary to answer the business questions presented by the new industry 4.0 era – by harnessing the latest data architectures.
Speed up your ability to translate data into competitive advantages for your business, by working with the latest analytic techniques, tools and algorithms.
This programme is designed to empower you with the expertise and skills you need to mine, manage and analyse your organisation's raw data and use it to build business insights and better decision making.
Duration - 3 days of effort over 3 weeks
Week 1:     8 online lectures of 60 to 90 minutes
Week 2/3:  16 hours non-contact time to complete course project / 3 Master online mentoring sessions of one hour each
Week 3:     online presentation of project results to class at end of course
Delivered By