Date:

27 Apr 2022

Time:

9:00 am to 4:30 pm

Location:

Waterford

Cost:

€180.00 – €260.00
Places are limited and booking is essential.
Members : €180
Non-Members : €260
(Refreshments, Lunch and Human Lean Book included)
To register for this seminar, visit our Website & Book A Place
Please feel free to pass this email on to your colleagues/anyone you think will find it of value
The Irish Centre for Business Excellence is delighted to host Prof. John Bicheno (author of several best-selling books on Lean, including The Lean Toolbox with sales exceeding 100k) and Noel Hennessey (Practical Lean Solutions) who will deliver a seminar on "Human Lean"
In their recently published book, Human Lean, John and Noel make the case that Lean is very much a human system and that people rather than tools and systems now stand at the centre of Lean. Their contention is that whilst today's employees demand greater participation and better leadership, they also possess many untapped talents and skills that can benefit both workers and organisations. In short they believe that Lean, when properly applied, has the capacity to get the best rather than the most from employees.
In what is intended to be a very interactive seminar, John and Noel will explore a number of themes presented in the book and there will be extensive audience interaction and what promises to be lively and thought provoking Q&A sessions moderated by Darrin Taylor, Principal Lead at the Academy of Lean Enterprise Excellence in Waterford Institute of Technology.
Prof. John Bicheno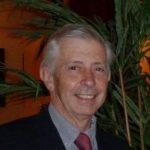 John Bicheno is Emeritus Professor of Lean Enterprise at The University of Buckingham. Formerly a professional engineer, he began learning about Lean in 1982 when as Associate Professor of Industrial Engineering at the University of Witwatersrand in Johannesburg, he developed ties with Toyota South Africa. In 1999 John set up the world's first Masters Degree in Lean at the Lean Enterprise Research Centre, Cardiff Business Centre.
John is the author of several best-selling books including The Lean Toolbox (sales exceeding 100k) and has developed several participative games in Lean and in Service, including The Buckingham Lean Game which is used in many organisations, universities, and consultancies in several countries.
Noel Hennessy

Noel Hennessey is MD of Practical Lean Solutions. Noel's first introduction to Lean was in 2003 as Production Manager with Lake Region Medical, New Ross, Ireland.
Noel's passion for Lean led to promotion to OpEx Director and he later led the site to achieve Shingo Bronze Accreditation.
He attained an MSc in Lean Operations from Cardiff University in 2007 and his Doctorate from Waterford Institute of Technology in 2017.
The focus of Noel's doctoral thesis explored the relationship between Employee Engagement and Continuous Improvement.
Darrin Taylor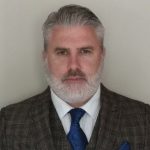 Darrin is a Lecturer in Management at Waterford Institute of Technology (WIT) School of Business since 2004. He is Joint Programme Director of the WIT Lean Enterprise Excellence portfolio of executive/practitioner programmes; a Faculty Member of the WIT RIKON Centre; Principal Lead of the WIT Academy of Lean Enterprise Excellence; and Faculty Member of LI4 DAC.
Darrin is a co-founder and Leadership Committee Member of Lean Business Ireland. His research interests are primarily focused on the Socio aspects of Lean as a Socio-Technical System. Prior to entering academia, Darrin worked for over a decade as an operations manager in the private sector as well as in consultancy.
Location
Old Kilmeaden Rd, Woodstown, Kilotteran, Co. Waterford,