Date:

2 Nov 2021

Time:

3:00 pm to 5:00 pm

Location:

online

Cost:

€75.00 – €100.00
ICBE Member €75
Non Member €100
A 2 hour Kata training exercise - where you get to experience and learn the steps of the Improvement Kata. Experience the Improvement Kata Live. Led by two highly experienced Kata Practitioners, Gemma Jones of Spark Improvement & Julie Simmons of C squared V.
Click on link
https://www.youtube.com/watch?v=-n8kAKBnObg
Toyota Kata is a unique coaching model for developing Scientific Thinking, a process that helps us advance through unchartered territories and change to a culture of daily continuous improvement. Kata was presented to us by the researcher Mike Rother in 2009 when he spend several hours visiting and studying Toyota from 2004-2009 to answer the following questions:
What unseen managerial routines and thinking lie behind Toyota's success with continuous improvement and adaption?
How can other companies develop similar routines and thinking in their organisations?
Kata hugely compliments an organisation that is new in its Lean journey or well advanced.
In this event you will be provided with an introduction to the Improvement Kata, using a simple exercise to demonstrate the 4 steps.
Step 1: Understand the Direction or Challenge
Step 2: Grasp the Current Condition
Step 3: Establish the next Target Condition
Step 4: Experiment Toward the Target Condition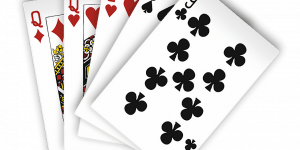 You will need:
A standard 52-card pack of playing cards (French-suited in the English pattern - Hearts, Diamonds, Clubs and Spades, Ace to King)
A stopwatch or stopwatch app.
A clear work space of at least 2ft deep by 3ft wide